Gainesville, Fla. - Trendy Entertainment, now fully employee owned and operated, announced today that it is rolling out an all-new brand identity as Chromatic Games, and has begun work on a new game title: Dungeon Defenders: Awakened.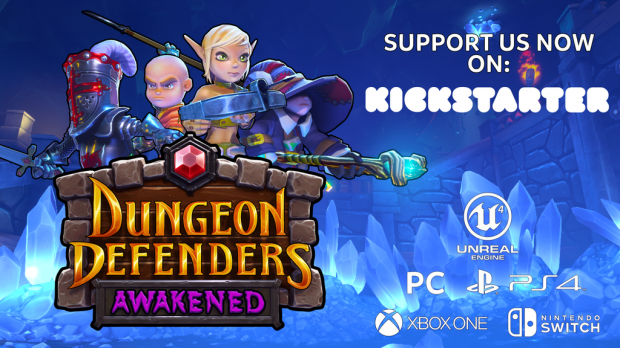 Augi Lye, one of the original co-founders of Trendy Entertainment, is now the CEO of Chromatic Games. Shortly after becoming CEO, Mr. Lye and Colin Fisher, a key Dungeon Defenders developer and new Creative Director, established a new vision for the studio and a reinvigoration of their popular Dungeon Defenders franchise. As part of their new vision, Colin Fisher says: "I want to refocus the franchise on maintaining a player-first mentality and delivering games that we know our audience wants."
About Dungeon Defenders: Awakened:
Dungeon Defenders: Awakened, a complete reimagining of the eight-year-old indie sensation that combined third-person combat, action-RPG mechanics and tower defense strategy to create a charming, addictive blueprint for success.
Made with Unreal Engine 4, Dungeon Defenders: Awakened returns players to the world of Etheria, hot on the trail of the evil Harbinger. Defend the castle against the invading hordes as you revisit familiar locations with terrible new enemies and shocking surprises. Awakened features gorgeous graphics, polished controls, clean menus and a refined core Dungeon Defenders gameplay experience.
To support the development of Dungeon Defenders: Awakened, Chromatic Games has launched a Kickstarter campaign allowing fans to get involved and show their support with exclusive content and early access only available to backers.
Following a successful Kickstarter campaign, Dungeon Defenders: Awakened will launch on Nintendo Switch, PC, Xbox One and PS4 later this year. For more information, visit kickstarter.dungeondefenders.com
Last updated: Sep 25, 2019 at 05:39 pm CDT