Up to now mini-PCs have been designed in classic cube format for three drives, normally two hard disks/SSDs and an optical drive. A new type of case is being launched today that breaks through these restrictions. The SZ170R8 in R8 case design accommodates four 3.5" drives and does away with the need for an optical drive bay. This structural modification also enables larger video cards to be installed. More free space has been created inside the aluminium case. This has also resulted in benefits in terms of easier installation, better cooling and increased compatibility with very large video cards.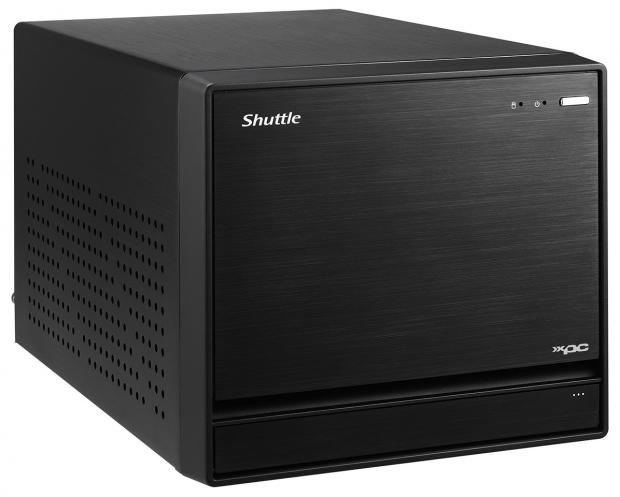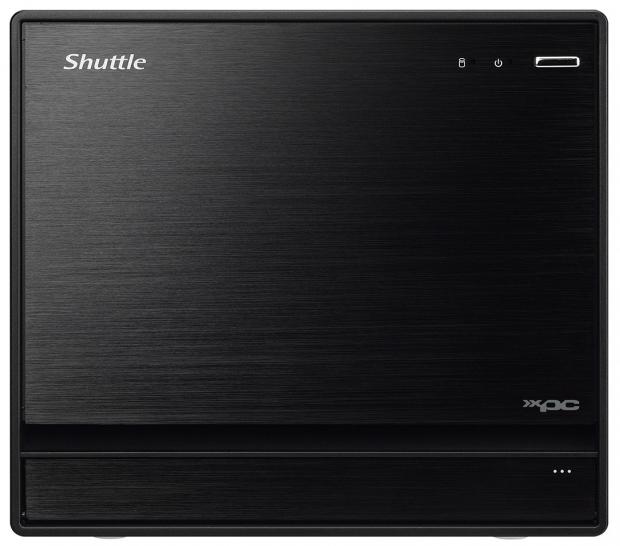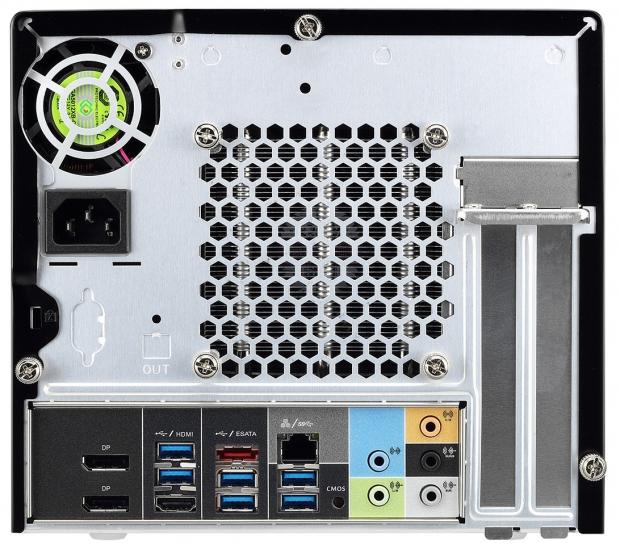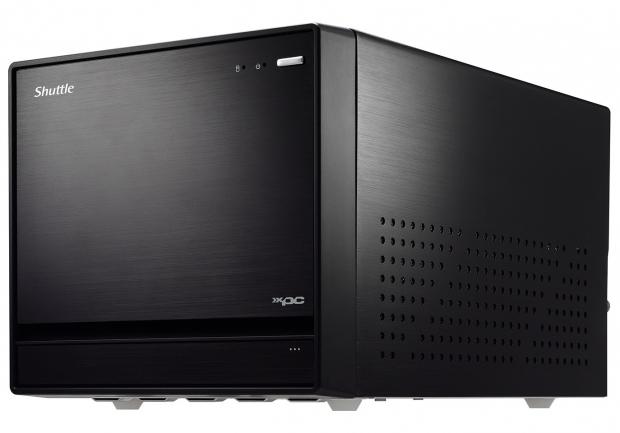 With four possible hard disks in the SZ170R8, reliable cooling of the machine is of course vital. The heat pipe-based cooling system has therefore been expanded to include a second fan fitted to the front of the case. This device sucks in fresh air through a large opening in the front panel and directs it over all four hard disks, thus preventing a build-up of heat. Another feature of the R8 design, which immediately catches the eye, is the increased number of significantly larger vents on either side of the machine. This change is a response to the more demanding requirements of modern video cards. Dual-slot cards with large heat sinks and powerful fans now receive more fresh air and work more reliably and quietly.
Despite all the modifications, the external dimensions of the new model have remained the same, measuring 33.2 x 21.6 x 19.8 cm (DWH). The installation of graphics/expansion cards in the two PCI-Express slots is made easier thanks to a detachable locking device on the rear opening. The SZ170R8 features 1x PCI-Express-x16-3.0, 1x PCI-Express-x4-3.0, 1x M.2-2280 (PCIe, SATA, NVMe) and 1x Mini-PCI-Express-x1-2.0 (half size).
The mainboard developed and pre-installed by Shuttle is equipped with an Intel Z170 chipset and supports 6th generation Intel Core processors (TDP max. 95 W). It accommodates 4x DDR4 memory slots up to a total of 64 GB and has an M.2 slot e.g. for PCIe-SSDs. Further features include 2x DisplayPort, HDMI, 4x SATA 6 Gbit/s with RAID, eSATA, 8x USB 3.0, 7.1 audio and Intel Gigabit Ethernet.
The power supply comes from a 500W, 80-PLUS-certified power unit, which constantly provides the SZ170R8 with sufficient energy to meet the requirements of a fully-equipped machine. "As a compact barebone, this little powerhouse is unique on the market," says Tom Seiffert, Head of Marketing & PR at Shuttle Computer Handels GmbH. "In particular, demanding users and those looking for a custom solution for out-of-the-ordinary applications will find the new R8 design attractive."
Optional accessories include a 2.5" HDD/SSD installation frame (PHD3), COM port (H-RS232) as well as WLN-C and WLN-M WLAN modules.
Shuttle's recommended retail price for the XPC Barebone SZ170R8 is EUR 322.00 (ex VAT). At the time of publication of this press release the specified model was available from retailers.
For more information, visit the shuttle.eu/products/mini-pc/sz170r8/]product page.
Last updated: Apr 7, 2020 at 12:11 pm CDT