Today, HARMAN International Industries, Incorporated (NYSE:HAR), the premier connected technologies company for automotive, consumer and enterprise markets, introduces the newest addition to the Quincy Jones's signature collection - AKG Q200. This all-in-one speaker system features Airplay, DLNA and Bluetooth connectivity, enabling audio to be streamed from any wireless device.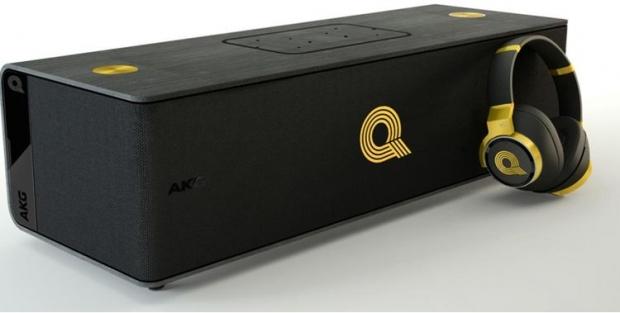 With its signature Quincy Jones inspired elegant finish and exceptional sound, the AKG Q200 transforms the traditional idea of a home system into the new and flexible wireless age.
AKG Q200 is also equipped with HARMAN Clari-Fi technology. This proprietary technology restores the details lost in today's compressed music files. With 300W amplifiers driving six speakers, the AKG Q200 fills any room with exceptional volume and unbeatable studio-quality sound.
The AKG Q200 featuring both easy wireless connectivity via AirPlay, DNLA and Bluetooth, as well as analog, optical, and phono preamp integration. The AKG 200 comes equipped with Spotify Connect Technology embedded directly into the speaker, allowing the consumers to play their favorite music from Spotify without additional setup or configurations. Controls on the speaker itself are minimal by design. It can be easily managed by your Smartphone or tablet via Bluetooth or Wi-Fi.
The expertise of AKG Q200 is not just in the technology. With a luxurious wood housing and signature QJ inspired elegant design; this system is stylish and self-contained, they are an ideal sound system for your daily use with any audio source.
Pricing & Availability
For additional information or to purchase the AKG Q200 (MSRP $1,499) visit AKG.com/CES2016.
Last updated: Apr 7, 2020 at 12:10 pm CDT