EASARS, a global leading eSports peripherals maker has been working closely with players in the fast growing community of wargaming, World of Tanks to provide gamers with some of the world's best gaming gear. EASARS is highlighting their Flare Keyboard, Spotter Mouse and Hellbenter Bungee gaming products.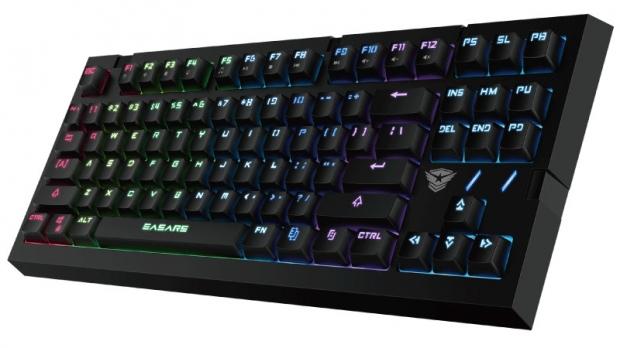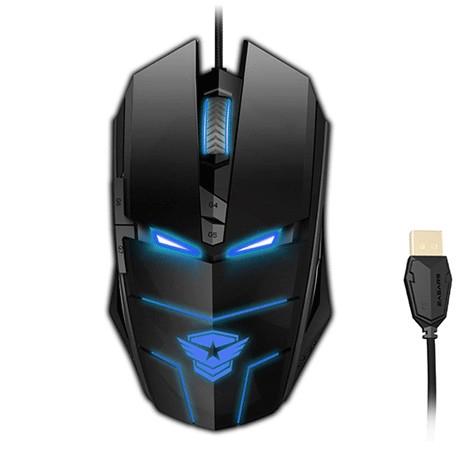 In talking about the EASARS sponsorship, Brandon President of Team Rival, said, "Over the past few months, our players have used the gear that EASARS sent us throughout Season 1 of WGLNA, providing feedback on all aspects of the keyboard, mouse and bungee. It is great to see the commitment that EASARS is showing in providing us with the best gaming experience"
The Flare keyboard employs a light weight design and adopts a 2-area layout, saving space and making it easy to carry around to gaming events. It uses full color (16 million colors) RGB mechanical axis keys to give out a full range of colors all using mechanical key with longevity and durability. With the Flare, all standard keys can be remapped in the AP software. The user can set the right "Windows key" into "Layer switch key", which allows the user to switch between the standard layer and extended layer within a profile.
The Spotter Mouse sports a full RGB light, you can set 16 million colors for your mouse lighting effect. Its 4000DPI resolution insures accuracy and seven programmable control keys support custom functions.
The Hellbenter, is a mouse bungee with USB hub and detachable fan that goes with the Spotter Gaming Mouse. This desktop mouse cord control device will keep the mouse cord off the ground by having it looped into the supporting arm. This allows for Zero-Drag, unrestricted mouse movements during gaming and gives you a smoother mouse swiping experience, increasing competitive gaming performance.
World of Tanks (WoT) is a first-person historical tank simulator where players play on one of two teams to capture the enemy's flag. In competitive WoT, teams of 7 players (with 3 substitutes) play with limited tank tier choices and short timers to make high-action, high-impact rounds and matches. The Gold League of Wargaming's League North America (WGLNA) brings together 12 teams (down from 16 last season) who compete for a piece of at least $300,000 in prize money at the WGLNA finals. Team Rival, formerly eLevate Red, finished last season by qualifying for the Gold League by finishing first in the regular season and 2nd place in the Silver League finals, and is expected to place high in Season 6 and beyond.
Last updated: Apr 7, 2020 at 12:10 pm CDT