Judging by the number of options available, which includes the Steam Deck from Valve, the ROG Ally from ASUS, and the Legion Go from Lenovo, not to mention several options from companies like AYANEO, the handheld PC gaming market has exploded in recent years. However, it could be argued that the popularity of Valve's Steam Deck has taken the idea of a PC gaming handheld that performs in much the same way as a Nintendo Switch mainstream.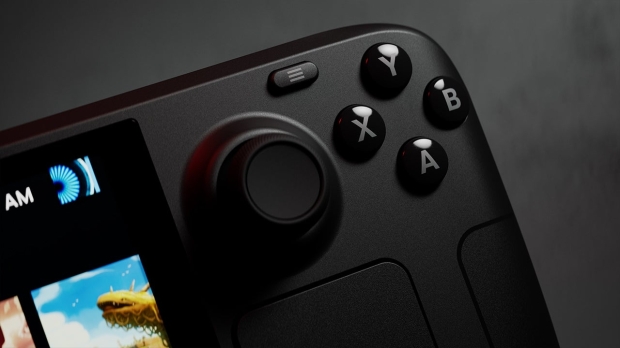 The fact that Valve struggled to catch up to pre-orders when the Steam Deck originally launched was an early sign that the creator of arguably the most popular gaming platform in the world (Steam) was onto something. However, without sales figures, we can all draw on little nuggets like Valve celebrating 1 million units sold and research firms concluding that there are roughly 2 to 3 million Steam Decks out there as of October 2023.
Although it's not an exact number, Valve designers Lawrence Yang and Pierre-Loup Griffais shared information on how the Steam Desk performs as a retail product.
In a statement made to outlet The Verge, the duo confirms that Valve has sold "multiple millions" of units of its Steam Deck handheld.
They shared this info on the heels of the new Steam Deck OLED launch, which offers a larger and more vibrant display alongside 50 percent longer battery life thanks to the more efficient 6nm SoC. The refresh has received critical acclaim from those who have had early access to the redesign, praising the new OLED HDR display, improved performance, and larger capacity battery as game changers.