Videogame adaptations are a big thing right now; in the world of prestige TV, we've had the critically acclaimed The Last of Us series on HBO, and there's a Fallout series coming to Prime Video next year. Movie-wise, videogame adaptations are cooking, too, with a well-received Super Mario Bros. movie from Nintendo. The company plans to release a live-action The Legend of Zelda movie - which could be huge if done right.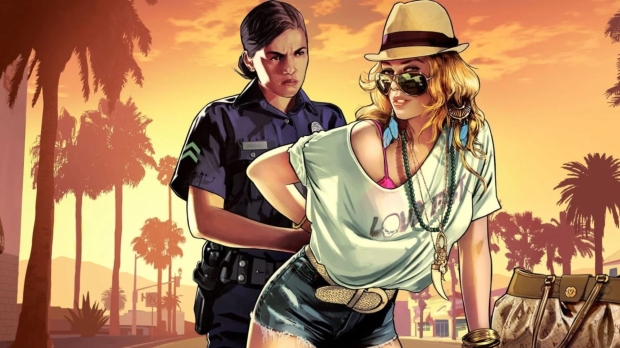 What about the big one, Grand Theft Auto? Arguably the biggest videogame franchise out there - to the point where Grand Theft Auto 6's trailer drop in December could end up being one of the biggest gaming events of the year. And we're talking about a trailer!
According to Take-Two CEO Strauss Zelnick, Rockstar's parent company, adapting GTA into a film or television series would be "super challenging." And with that, there's no financial incentive to do so because GTA makes so much money as a videogame that it might not be worth "compromising the underlying intellectual property" for a fraction of what the franchise pulls in.
Per Take-Two's Q2 FY24 earnings, Grand Theft Auto V has sold (or shipped) 190 million copies globally. With Grand Theft Auto VI on the horizon, it's poised to become the biggest entertainment launch of all time - irrespective of the medium.
Back to the idea of Grand Theft Auto: The Movie or Grand Theft Auto: The TV Series, Strauss Zelnick said the following during the earnings call.
"The hit ratios in the motion picture business are vastly lower than they are in the interactive entertainment business. Our hit ratios for console properties are in the 80% or 90%. The hit ratio for a well-run movie studio is around 30%, which is to say there's a 70% chance that the movie that we license could fail.

And so in success, the number, in terms of the benefit to our bottom line... it's not zero, but it's not really material to what we do around here. And in failure, we run the risk of compromising the underlying intellectual property."
"Not really material to what we do around here" translated to a GTA movie or series making money but not enough to take the risk. For example, he explained that Mattel expects to make $125 million from the Barbie IP and movie - a massive hit but still nowhere near Take-Two's GTA earnings. Still, Take-Two isn't against the idea of licensing properties for films and television, as there's a Borderland movie coming out at some point, and BioShock is also being adapted. "We're going to be very, very selective and very careful," Zelnick adds.