Nintendo has filed a very interesting new patent that could lead to unique hardware designs.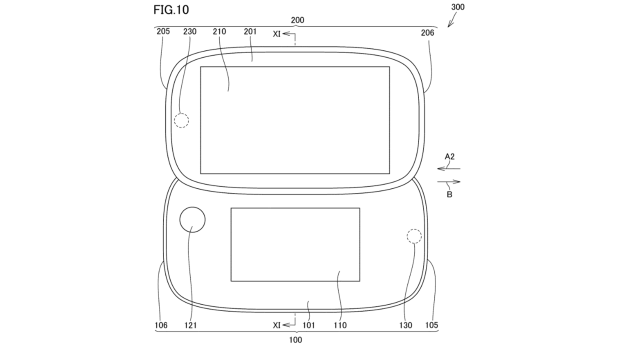 Note: It's important to remember that a patent does not indicate a finalized design. There's a possibility that Nintendo could make something like this, but there's no guarantee. A patent does not confirm (or deny) a finalized product, so keep that in mind.
Nintendo is well-known for its innovative--if not strange--hardware. Oftentimes, Nintendo's devices are so forward-thinking that they can significantly disrupt the video games market (the Wii, DS, and Switch are all prime examples). We don't know exactly what the next system will be like but a recent Nintendo patent gives us an idea of the kinds of things the company is researching.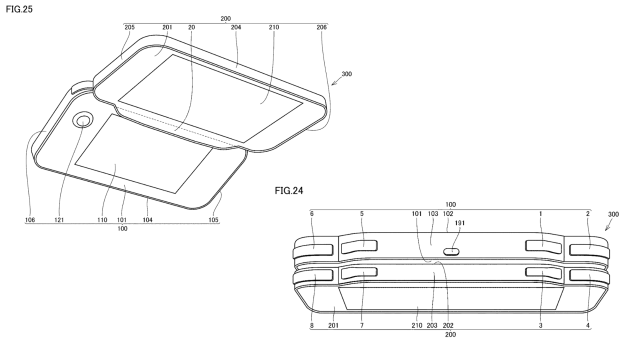 The patent, which was filed on November 2022 and published only last month, lays out a number of different embodiments, form factors, and capabilities. The general idea of the exceptionally-complicated patent is centered around a handheld device that has two screens, kind of like a DS or 3DS. There's just one twist: These screens can detach from another with the press of a button, indicating a separation between the main electronics unit and the second screen, and further underlines a unique mobile and modular form factor.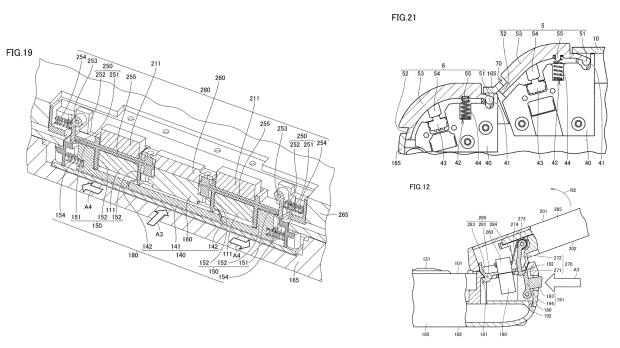 Power is delivered between the two units through Switch-style rails. Think of it like a Switch with an extra screen that you can attach/detach whenever you want.
Along with modular design, embodiments in the patent postulate that the screens can also change orientation. Users can hook the screens up so that they are horizontal, like a traditional 3DS or DS, or vertically/parallel, similar to a book.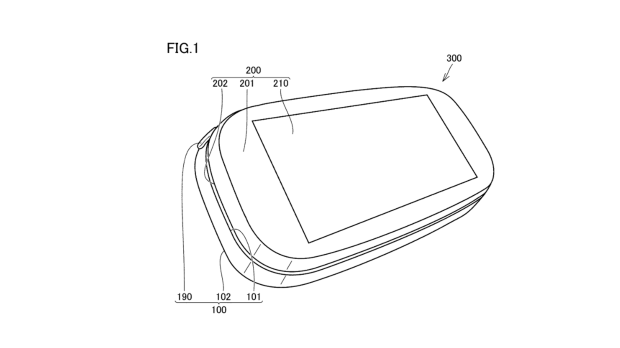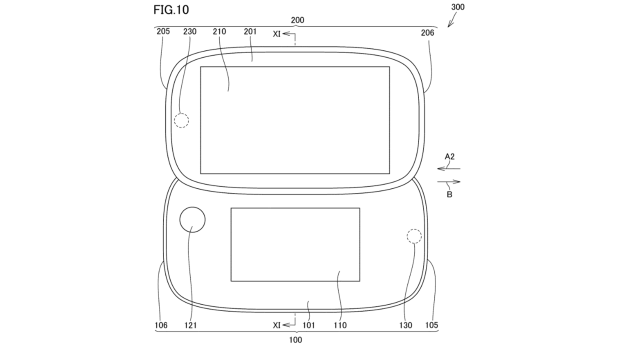 Nintendo is expected to reveal its new console sometime in 2024, with a release in the same year. Reports say that the device could be a higher-powered successor to the Switch, complete with 4K resolution support via NVIDIA's DLSS technology, all built with a custom NVIDIA mobile SoC.
Reports also indicate that the Switch 2 could be ready by the second half of 2024, which would put the device in prime positioning to capitalize on the holiday period.
Nintendo has yet to announce the system and has not confirmed or disproved any of the myriad rumors that are swirling the new device.