The Federal Aviation Administration (FAA) has granted a flight license to Google cofounder Sergey Brin for Pathfinder 1, a 400-foot airship that will soon be taking to the skies.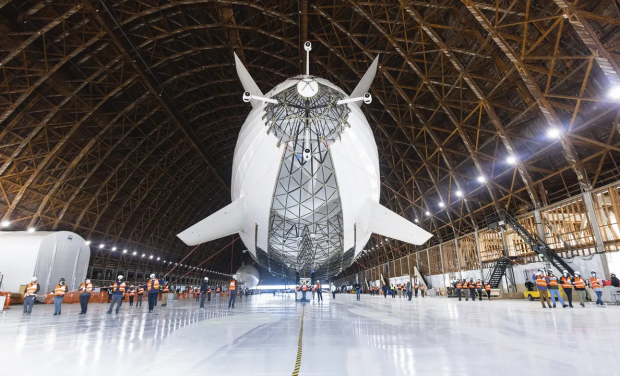 While other tech billionaires such as Elon Musk, Jeff Bezos, and Richard Branson are concentrating efforts on getting people to space, Google cofounder Sergey Brin is focussing on getting Pathfinder 1 to a reasonable altitude of 1,500 feet. Now Brin can officially do that as his FAA license gives flight approval for Pathfinder 1 to fly up to a height of 1,500 feet, but its flight tests will only be over the south side of the San Francisco Bay area, where it won't interfere with any regular air traffic going to from airports in the surrounding area.
For those that don't know, Pathfinder 1 is a next-generation blimp that will be the largest aircraft to take to the skies since the Hindenburg disaster that occurred in 1937. Notably, the aircraft is designed and built by the Brin-cofounded company Lighter Than Air, which has equipped the blimp with 12 electric motors and a frame that's made out of titanium and carbon fiber. These structural design choices mean the aircraft is light enough to fly with non-flammable helium, rather than the typical method of flammable hydrogen.
The idea behind the Pathfinder 1 is to deliver large amounts of cargo and pairs of hands to people suffering in disaster-stricken regions.