Konami announced that it was remaking the classic 2004 title Metal Gear Solid 3: Snake Eater, and now we have got our first look at the Unreal Engine 5 recreation.
The new in-engine look was posted to the official Konami YouTube channel, and we are immediately introduced to Snake making his way through a jungle, trudging through a river while avoiding contact with a crocodile. For those that don't know, Metal Gear Solid 3: Snake Eater is the first game in the Metal Gear series, and judging from the above video, it's now confirmed that Snake can move while crouched in the remake - something that wasn't possible in the original 2004 title.
Konami originally announced the Metal Gear Solid 3: Snake Eater back in May, and many die-hard fans of the series were quick to warn Konami to take their time with the re-release and to not change any of the in-game fundamentals that they fell in love with all those years ago. Those same warning sentiments are echoed in the comment section of the above trailer, with thousands of people pushing for Konami to simply take their time and make sure they get the remake right.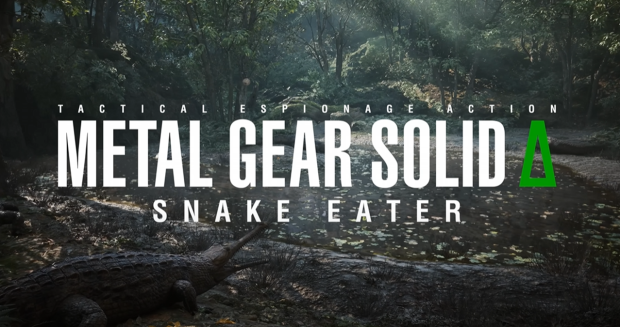 Currently, there is no official release date for Metal Gear Solid 3: Snake Eater, but hopefully, it sells well enough to warrant Konami remaking Metal Gear Solid 1 and 2.