NASA has released a new image snapped by the iconic Hubble Space Telescope, and this time, the powerful space telescope has honed its sensitive instruments in on two objects in deep space merging into one.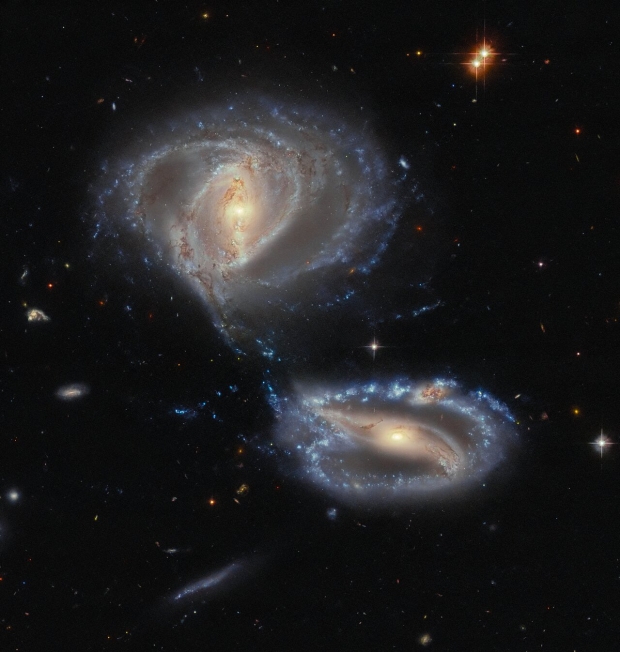 The European Space Agency (ESA) has taken to its website to detail the new image, writing that the objects within the image are galaxies officially called NGC 7733, which is the smaller one located in the bottom right, and NGC 7734, the much larger galaxy located in the top right. However, those aren't the only galaxies present in this picture. There is another galaxy officially called NGC 7733N that's located within the upper spiral arm of NGC 7733.
Originally, NGC 7733N was obscured by dust and gas, but astronomers used Hubble's data to discern a knot located in the galaxy's upper spiral arm. The below image clearly points out the galaxy, but it's easily identified by its different colors in comparison to the spiral arm.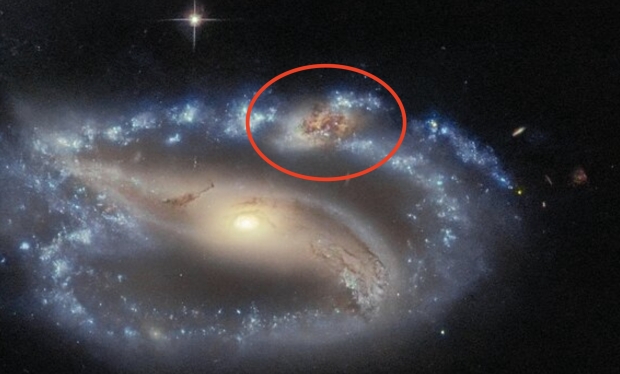 The ESA writes in its blog post that astronomers face challenges every day and that one of the biggest problems to overcome is to work out whether an astronomical object really is just one, or one lying in front of another, as seen from Earth's perspective.
"All three galaxies lie quite close to each other, roughly 500 million light-years from Earth in the constellation Tucana, and, as this image shows, they are interacting gravitationally with one another. In fact, some science literature refers to them as a 'merging group', meaning that they are on a course to ultimately become a single entity," writes the ESA