When NVIDIA announced and launched the GeForce RTX 40 Series last year, it also introduced the ground-breaking new DLSS 3 - which offered AI-powered Frame Generation technology to boost performance. The only catch is that the new tech is exclusive to the latest GPU generation because it uses new and updated AI hardware as part of the architecture.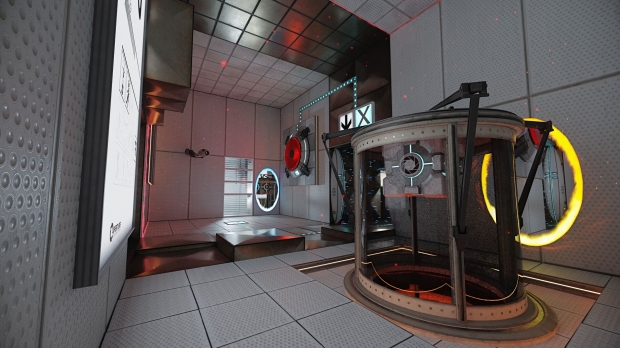 And with that, there has been a long-standing belief in some corners of the tech community that DLSS 3 and Frame Generation are artificially locked to the new GPUs and that there's no reason why it shouldn't also be able to run on GeForce RTX 20 and 30 Series hardware. These, too, feature AI-based Tensor Cores, so why not?
Recently, the discussion surrounding DLSS 3 Frame Generation and older GeForce RTX hardware reignited because it was found that in Portal Prelude RTX - an RTX Remix community mod - GeForce RTX 20 and 30 Series owners could enable Frame Generation. And see their FPS effectively double.
A definite cause for concern and a smoking gun for those adamant that NVIDIA could get Frame Generation to work on older GeForce RTX GPUs. However, this was a bug in an older DLSS DLL that simply led to raw duplication of existing frames.
"There is no DLSS Frame Generation occurring-just raw duplication of existing frames," writes an NVIDIA staff member on the company's forum. "Frame counters show a higher FPS, but there is no improvement in smoothness or experience. This can be verified by evaluating the duplicated frames using tools like NVIDIA ICAT or viewing the error message in the Remix logs indicating an error with frame generation."
Throw in that recent Redditor investigation into Tensor Core usage for Frame Generation that found small bursts of massive activity on NVIDIA's AI hardware, and it seems that, yes, DLSS 3 Frame Generation and DLSS 2 Super Resolution require specialized AI hardware to work. This differs from AMD's platform-agnostic approach for its Fluid Motion Frames and FSR tech but is yielding better results regarding image quality.
NVIDIA's AI approach to upscaling, and now Frame Generation, offers the best of both worlds regarding visual fidelity - you just need the right NVIDIA GeForce hardware to turn them on.
Regarding this specific case, NVIDIA has fixed the bug and will update RTX Remix to "prevent further confusion when frame generation is behaving incorrectly."