WhatsApp is currently testing a new feature with iPhone owners that allows them to more easily create new stickers without having to do it manually. The new feature is also being tested with a limited number of Android beta testers, too.
The AI sticker feature was first reported by the WhatsApp watchers over at WABetaInfo and appears to allow people to create new, unique stickers using nothing more than a few words. It's available to some of those who are on the latest WhatsApp TestFlight beta, but it isn't yet known when we can expect the update to roll out to everyone who gets the app via the App Store.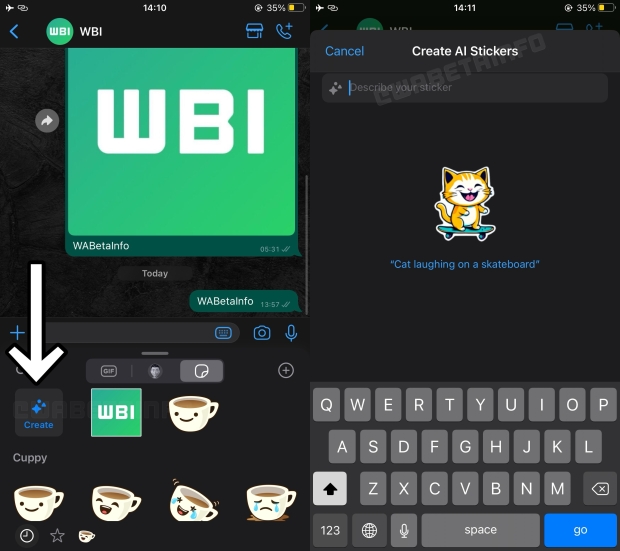 WABetaInfo reports that users can click a new "Create" button that appears in the stickers section of the app. Once they do, they are presented with space to enter a description of the sticker that they want to create. Once done, the WhatsApp app creates the new sticker and it can then be used as required. The feature means that people no longer have to be able to manually create their stickers in order to get something that isn't already offered.
Unfortunately, those who don't yet have access to the TestFlight build of WhatsApp are going to have to wait for this feature to roll out to everyone. The TestFlight beta program is currently full which means new people can't be added.
Thankfully, WhatsApp is normally pretty good at rolling these kinds of features out to the public in a timely manner so it's time to cross our fingers that this is indeed one of those instances.