A new species of spider was discovered in Australia by a team of researchers that uncovered an incredibly persevered fossil that dates between 11 and 16 million years old.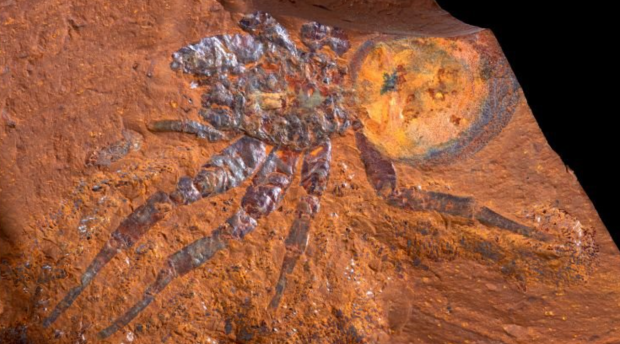 The fossil is the first evidence of a spider that belongs to the brush-foot trapdoor spider family called Barychelidae and has officially been named Megamonodontium mccluskyi. There have only been four spider fossils ever discovered in Australia, which makes understanding their evolutionary history very difficult for researchers, hence the importance of this recent discovery.
According to the scientists, the closest living relative of the fossilized spider currently lives in the wet forest in Singapore through to Papa New Guinea, which suggests that this type of spider once occupied Australian rainforests but began going extinct when Australia started getting less rainfall and became more arid. Notably, the fossil is of such high quality that researchers can confidently place it to the modern genus of brush trapdoor spider Monodontium. However, it's five times larger.
Monodontium isn't very big at all, with Megamonodontium mccluskyi's body (fossilized spider) measuring 23.31 millimeters, or slightly under an inch. If its legs were spread out, it would comfortably fit in the palm of your hand.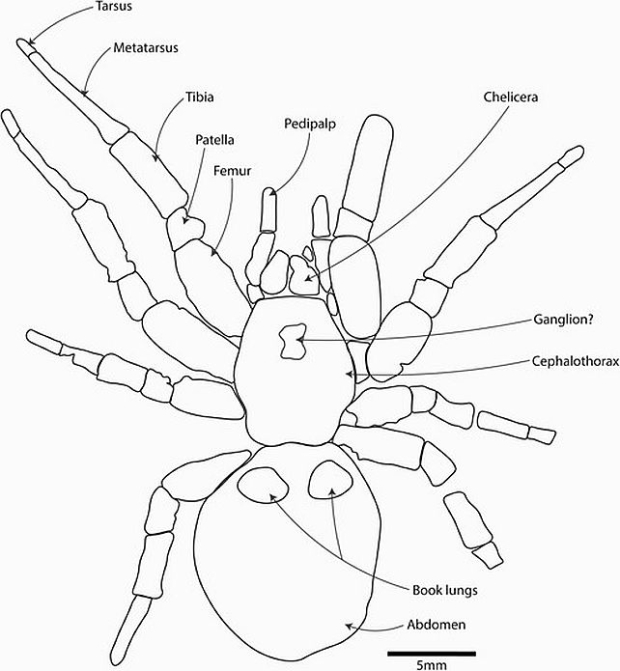 "Scanning electron microscopy allowed us to study minute details of the claws and setae on the spider's pedipalps, legs and the main body," explains virologist Michael Frese of the University of Canberra, who scanned the fossils
"Not only is it the largest fossilized spider to be found in Australia but it is the first fossil of the family Barychelidae that has been found worldwide," says arachnologist Robert Raven of Queensland Museum.
"There are around 300 species of brush-footed trapdoor spiders alive today, but they don't seem to become fossils very often. This could be because they spend so much time inside burrows and so aren't in the right environment to be fossilized."