Cable management is a big part of building your own PC and sits alongside choosing the right components, case, power supply, and even system fans. No matter how great a build could potentially look, with a white GPU here and an RGB-lit AIO CPU cooler over there, all of that goes out of the window if you see cables everywhere.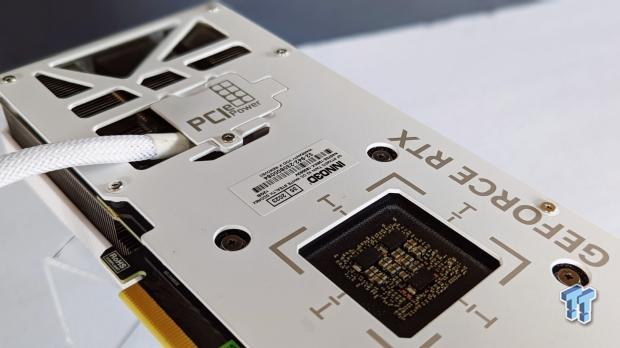 Cable management has been a key part of chassis design for several years now, and when you're dealing with so many cables running to and from a motherboard and power supply, keeping all of that out of sight adds more to the overall aesthetic than you'd think. This is why the recent rise in getting rid of cables sticking out of a graphics card is great news.
There are a number of solutions on the table, but the INNO3D's GeForce RTX 4070 Twin X2 OC White 'Stealth' Edition offers a simple, elegant, and beautiful solution because it's compatible with most cases and builds. The popular GPU from the GeForce RTX 40 Series is the first to feature the company's Stealth Cable Management, and after going hands-on, we feel like Solid Snake or Splinter Cell's Sam Fisher - we don't want to break cover.
INNO3D's approach moves the GPU power connector, in this case, a single 8-pin connection, from the top of the GPU to a hidden or otherwise covered enclosure on the back. It's hard to put into words just how much of a difference not seeing a cable sticking out of a GPU makes to the look of a build, so let's just say that it's one of those things that's hard to come back from once you've experienced it.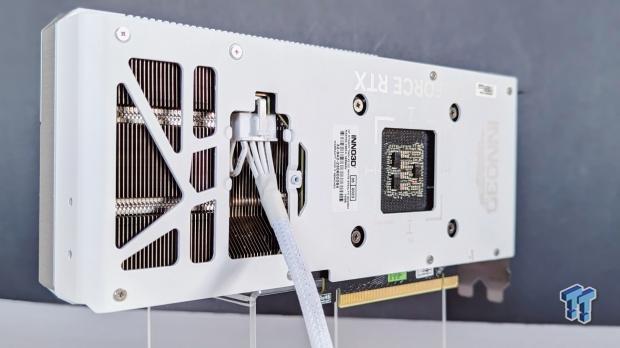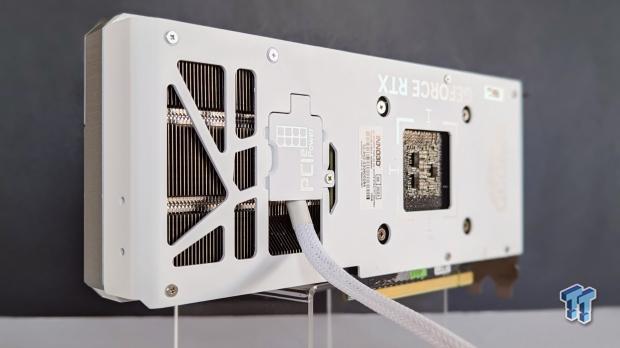 After it's connected, you can screw on the provided cover, and with the cable hanging from the back, there's enough room to thread it through to the back side of your case to keep it out of sight.
Even if you catch a glimpse, the fact that it's white is awesome, as it matches the stylish look of the two-slot and compact INNO3D GeForce RTX 4070 Twin X2 OC White 'Stealth' Edition. INNO3D packs in the white cable, which is a nice touch.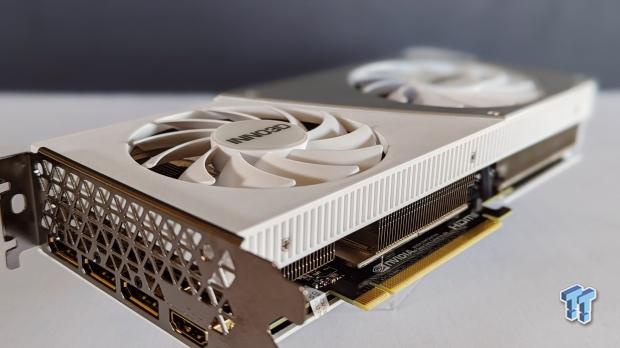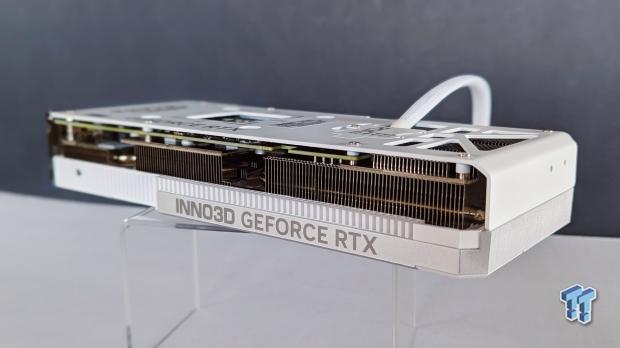 Stay tuned for our full review of the INNO3D GeForce RTX 4070 Twin X2 OC White 'Stealth' Edition, where we put the card to the test to see how it stacks up (spoiler alert, performance is great too).