With Apple's latest iPhone 15 Pro and iPhone 15 Pro Max announcement, the company has lifted the lid on what will surely be the world's most powerful smartphone thanks to its new 3nm A17 Pro chip. This 19 billion transistor beast sitting at the heart of the new iPhone is the first major 3 nanometer-powered release from the company, and it's reportedly a gaming beast.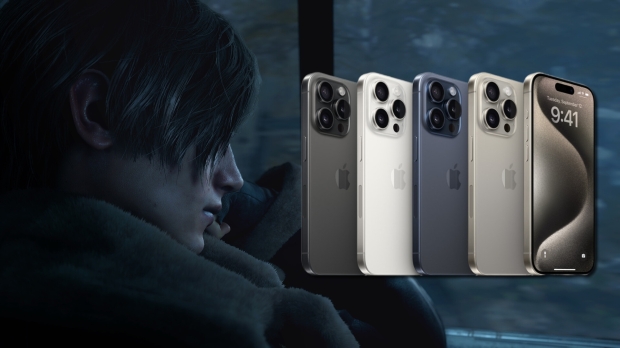 The CPU has seen a redesign to feature 6-cores, two of which are high-performance, with Apple noting that this leads to 10% faster performance than the previous generation iPhone.
In addition to this, there's a 6-core GPU in the A17 Pro chip, based on what Apple is calling the biggest GPU redesign it has made to date - and with that, you've got features like mesh shading, hardware-accelerated ray-tracing, improved efficiency, and up to 20% faster performance than the previous generation. It can run Resident Evil 4 and Ubisoft's highly anticipated Assassin's Creed Mirage.
It sounds impressive, especially when you remind yourself these are AAA titles - games designed for consoles like the PS5 and high-end PCs rocking GeForce RTX graphics technology. And not, you know, the phone that sits in your hand reading messages and scrolling through TikTok.
As part of the reveal, Apple confirmed that Resident Evil Village, Resident Evil 4, Death Stranding, and Assassin's Creed Mirage are all coming to the iPhone 15 Pro and 15 Pro Max. This is super exciting, and when you throw in the new USB 3 speeds and support for USB controllers, the new iPhones sound like they could be pretty great for AAA gaming.
"The new 6-core GPU in A17 Pro expands what's possible on iPhone, enabling next-level mobile gaming with fast, efficient performance and hardware-accelerated ray tracing," writes Apple in the press iPhone 15 press release.