Apple has officially launched the next generation iPhone, which as rumours suggested is a steep upgrade from the previous generation, with a few notifiable key differences.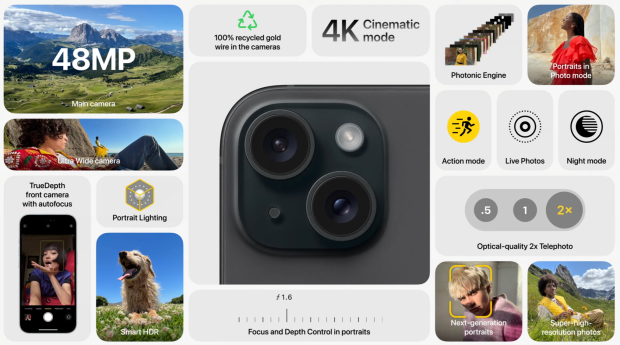 Leading up to the Wonderlust event rumors suggested that Apple was going to release a new smartphone with a reduction in bezels, an adoption of USB-C for the charging port, an improved camera, the A17 Bionic chip (world's first 3-nanometer processor in a smartphone), and much more. Now, the official event is underway and as I'm currently writing this Apple is finishing its event, unveiling its next-generation line of products.
Apple's presentation that it's currently conducting as I'm writing this article has confirmed many of the previously listed rumors and many more that weren't listed in this post. The next-generation iPhone will include a Dynamic Island, a Super retina XDR display that features OLED display technology, has an increased brightness of 2,000 nits, which is 2x the iPhone 14, a 48MP main camera that features a variety of improvements, thinner bezels, and sizes between 6.1 inches and 6.7 inches. The biggest confirmation so far at the time of writing, is the adoption of USB-C.
Updates will be added to this article as more information is learned.