A new Starfield mod that was uploaded to NexusMods on Sunday brings Star Wars over to Bethesda's newest title, which has been out just over a week.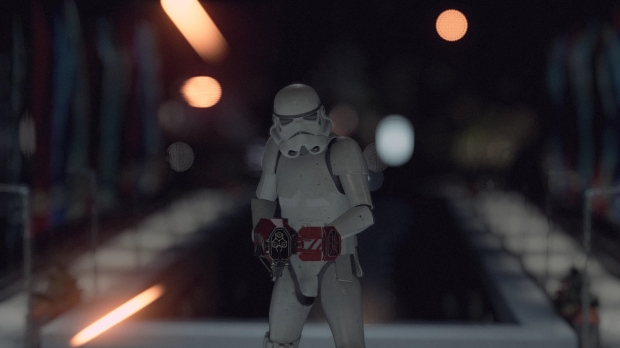 It's no surprise that mods are already starting to pop up for Starfield, as Bethesda's titles are notorious for having some of the largest support from the modding community. Despite the official Bethesda modding tools not even being released yet, a new mod was uploaded to the NexusMods page on Sunday called "GALACTIC CIVIL WAR CONVERSION," which replaces the United Colonies' police force with stormtroopers from the Star Wars universe.
At the time of writing, the mod has gained more than 3,000 unique downloads despite the mod being entirely visually centered. It seems that not only do the United Colonies' police force get the visual switch to stormtroopers but also players, as the below image showcases a player wearing the iconic stormtrooper armor. It seems that the mod simply switches out the visual aspects of the United Colonies' police force gear, which, by that standard, means the above player is wearing that gear.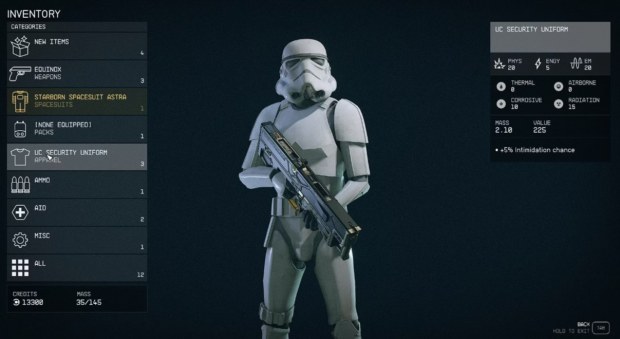 The creator of the mod has said that this mod will be updated in the future, and if I were to guess, there will eventually be standalone stormtrooper gear that can be acquired and worn by players. You can check out the mod for yourself here.