Developers behind the highly popular title Roblox have hosted a developer's conference where they announced that the title is making its way over to Sony consoles.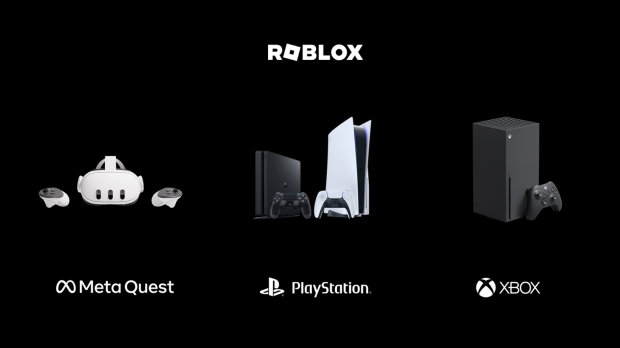 Yes, that's right, Roblox is finally coming over to PlayStation. According to a new blog post on the Roblox website, Roblox will be heading over to both the PS4 and PS5, enabling free access to the game for millions of users. According to the developers, PlayStation gamers will have full access to all of Roblox's experiences, which suggests that users will be able to sign in on their Roblox account and immediately jump into all of their favorite in-game experiences.
The launch of Roblox on PlayStation will add the title to its already long list of supported platforms: PC, Mac, iOS, Android, Meta Quest (late September 2023), and Xbox. But what about the Nintendo Switch? The Verge asked Roblox developers about a Switch version of the title, and the response was, "We want Roblox to be on all devices, anywhere around the world. At this time, we currently have no imminent plans to have Roblox available on the Nintendo Switch."
Despite this response, at the developer's conference, Roblox CEO David Baszucki heavily teased that the title was coming to more platforms, "stay tuned, because there are more platforms to come."
Roblox will be available on the Meta Quest in late September, and PlayStation users can expect the free game to pop up in the PlayStation Store in October.