A group of scientists from multiple countries around the world have penned a new study detailing a catastrophic event that occurred 800,000 years ago that nearly wiped out all of our human ancestors that were walking the planet.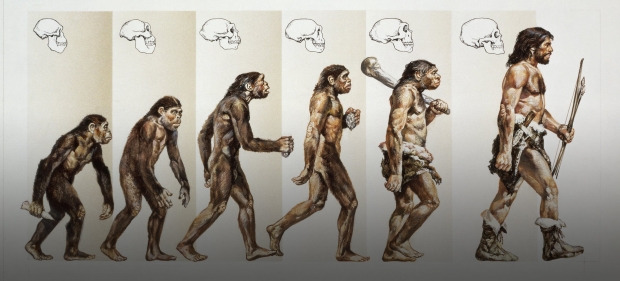 According to a new study published in the journal Science, written a group of researchers from the United States, Italy, and China, 98.7% of population of human ancestors was wiped out between 800,000 and 900,000 years ago. This dramatic drop in population count was discovered through a fast infinitesimal time coalescent process (FitCoal), or the analysis of human genomic sequences from 3,154 people.
The researchers discovered what is called a "severe bottleneck" in human diversity, which indicates a drop in population reproduction. According to the study, the massive population drop is due to a variety of different factors, but mostly from severe changes in climate. Global temperatures were changing drastically during this period, with widespread droughts killing not only human ancestors but many other species as well, such as mammoths, mastodons and giant sloths.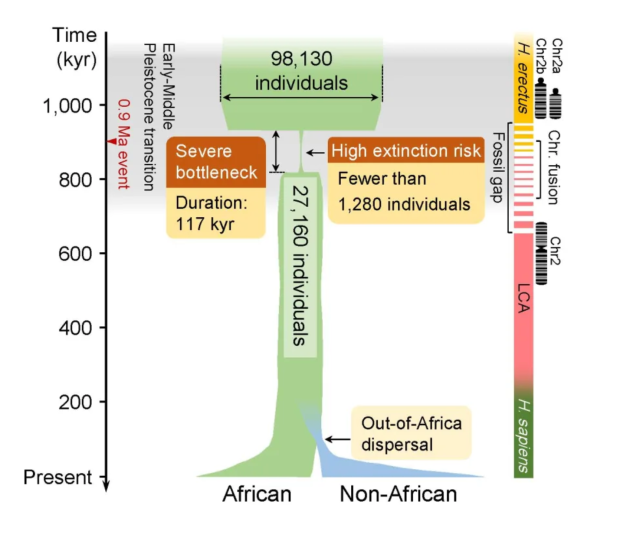 "The novel finding opens a new field in human evolution because it evokes many questions, such as the places where these individuals lived, how they overcame the catastrophic climate changes, and whether natural selection during the bottleneck has accelerated the evolution of human brain," co-author and East China Normal University evolutionary and functional genomics expert Yi-Hsuan PAN said in a statement.
"These findings are just the start. Future goals with this knowledge aim to paint a more complete picture of human evolution during this Early to Middle Pleistocene transition period, which will in turn continue to unravel the mystery that is early human ancestry and evolution," study co-author and Shanghai Institute of Nutrition and Health theoretical population geneticist and computational biologist LI Haipeng said in a statement.