The quality of microSD and full-size SD cards varies wildly, and that comes down to the intended application - if all you're doing is moving images to and from a camera that stays indoors, there's no real need to go all out.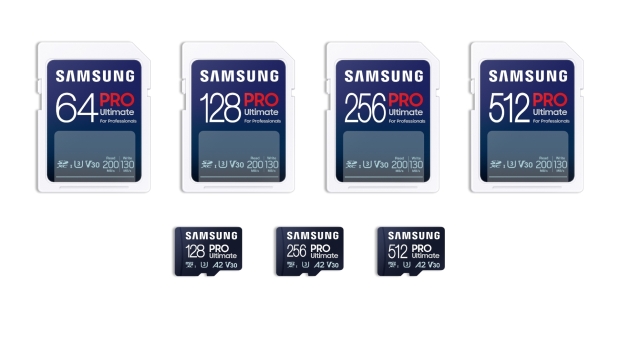 For professional photographers who work in various weather conditions and take full advantage of modern-day drones to capture video and images - you need a storage solution that will deliver speed and reliability. The PRO Ultimate series of Samsung microSD and full-size SD memory cards represent the company's new flagship UHS-I memory cards designed for professionals and content creators.
Available in the two most popular memory card form factors, the Samsung PRO Ultimate series is available in capacities of up to 512GB with a reported sequential read speed of up to 200 megabytes-per-second (MB/s) and write speeds of up to 130 MB/s, which is more than enough to record high-quality 4K and Full HD video.
"With the growing volume of high-resolution content from devices such as drones, action cameras, and DSLR cameras, creators should be able to work with large-sized content quickly, whether they are writing, reading, or transferring their data," writes Samsung in the press release. "The new Samsung PRO Ultimate cards use an enhanced controller and multi-proof protection features to store and protect data long-term."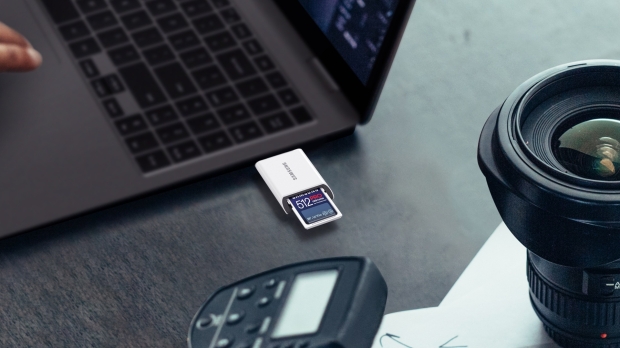 As a high-speed memory card, it can also be paired with a portable gaming handheld like the Steam Deck, ROG Ally, or the upcoming Lenovo Legion Go, where you'll benefit from faster load times and quicker file transfers. Samsung notes that a 1.3GB file can transfer from a PC to a PRO Ultimate card in 11.2 seconds - very cool.
And then there's the reliability powered by an enhanced Error Correction Code (ECC) engine and ECC Low-Density Parity Check (LDPC) code to improve durability, extended usage, and long-term reliability. Samsung notes that its water protection features mean that a PRO Ultimate card can be submerged in two-meter-deep water for up to 72 hours and still work fine. Throw in X-ray and magnetic protection and extreme temperature operation ranging from -13°F to 185°F, and it's no wonder the PRO Ultimate series is a flagship product for Samsung.
Samsung PRO Ultimate microSD cards are available now, with the full-size SD models becoming available in October 2023. Pricing is as follows for the microSD models - with links to Samsung's official store.
Samsung PRO Ultimate microSD card (128GB) - USD 20.99
Samsung PRO Ultimate microSD card (256GB) - USD 34.99