Samsung has announced the world's first dual 4K gaming monitor that sports a 240Hz refresh rate at an astounding resolution of 7,680 x 2,160.
Samsung invited me to test out its brand new Odyssey Neo G95NC Curved QLED DUHD gaming monitor, and it was simply mind-blowing. The newest display for Samsung's line of gaming monitors ushers in a jaw-dropping 57-inch display that has a 1000R curvature, Quantum Matrix Technology for improved brightness and contrast, a 240Hz refresh rate, and a 1ms response time. As for connectivity, Samsung has outfitted the G95NC with DisplayPort 2.1, HDMI 2.1, and a USB hub, enabling users to connect multiple input sources.
Other specifications worth mentioning are the inclusion of AMD FreeSync Premium Pro, an ergonomic stand for height/swivel adjustments, and the Auto Source Switch+ feature. As previously stated, the G95NC is the world's first 57-inch dual 4K monitor, which means that Samsung has crammed two 4K displays into one single form factor, bringing the total resolution up to 8K, or more specifically, 7,680 x 2,160.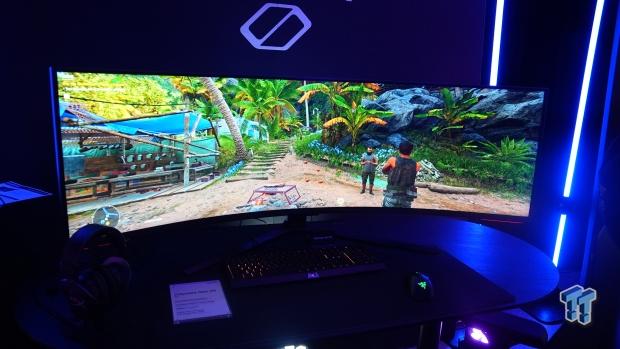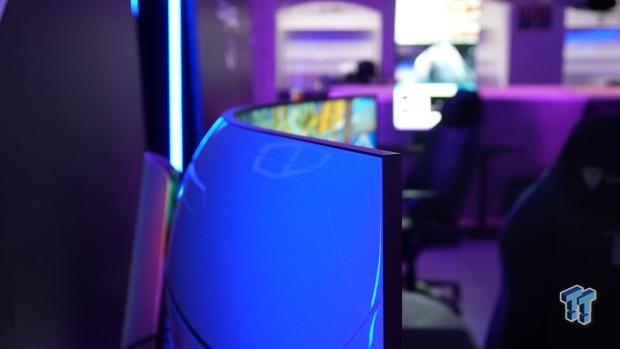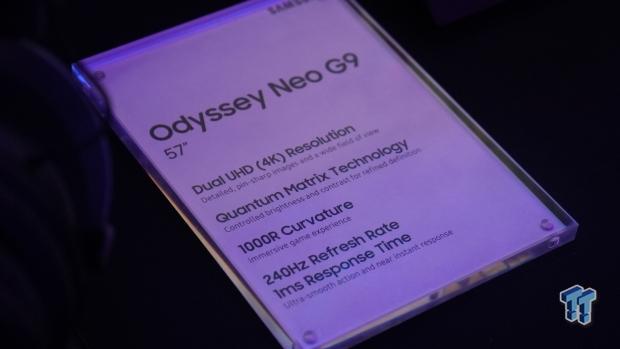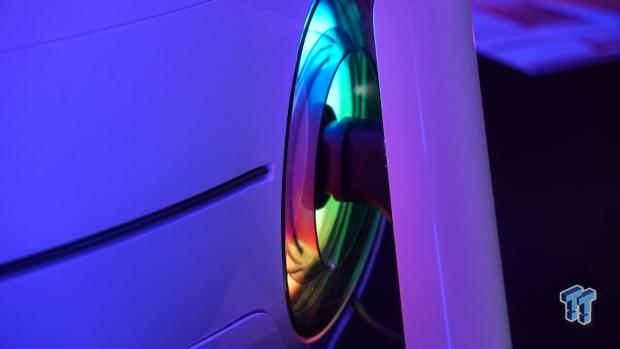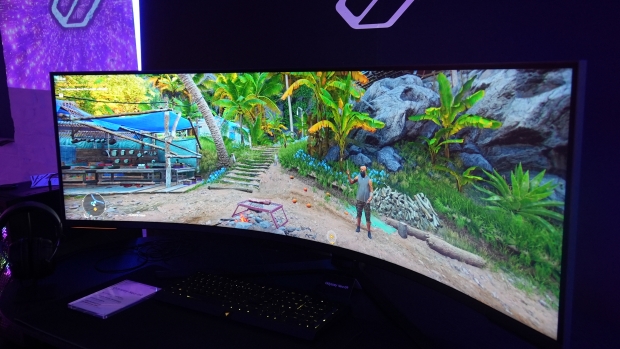 My experience - I was lucky enough to spend at least 15 minutes testing the G95NC in Far Cry 6, and while the game doesn't natively support the 32:9 aspect ratio, the immersion was nothing like I've experienced before. The 57-inch display at a 1000R curvature created an extremely immersive experience, as my entire field of view was gaming monitor. This was easily the most impressive aspect of the G95NC, the sheer size and curvature blended perfectly with the juicy pixel density of 8K gaming.
Unfortunately, there is no graphics card on the planet able to push 8K at 240Hz, but when GPU performance catches up, Samsung is ready and waiting with the G95NC.
Full Specifications