The wait for a new Dragon Age game continues onward as BioWare lays off key pivotal developers in the fantasy franchise.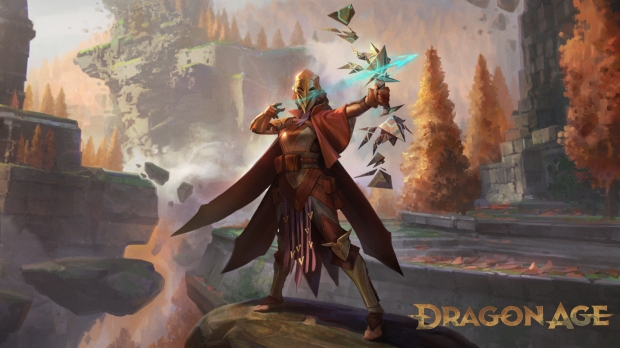 Just days ago, BioWare general manager Gary McKay made a somber announcement. The studio is to lay off 50 people as part of Electronic Arts' new lean restructuring and cost-savings plan. That's about 10% of BioWare's total workforce. Many of the affected developers have already been laid off, including 17-year Dragon Age veteran Mary Kirby, who not only created the wisecracking dwarf Varric but also helped shape the storylines of all of the Dragon Age games.
Laying off so many people while Dreadwolf is in development will assuredly affect the game's progress. According to Giant Bomb's Jeff Grubb, BioWare has set a tentative Summer 2024 release window for Dragon Age 4.
In a recent Games Mess Mornings stream, Grubb said:
"The date they were looking at was next month, September 2023. But internally, Dragon Age 4 keeps getting pushed back. They moved the internal expectations to March 2024 a while ago. March 2024 is pretty soon, right? It's not coming out then either. They pushed it back again. It is not coming out until Summer 2024 at the earliest at this point," Grubb said in the podcast, citing his own reporting based on sources and contacts.
"This thing could keep moving. But right now there, Summer 2024, we're looking at the earliest."
Grubb goes on to say that BioWare is taking staff from the Mass Effect team and re-allocating them to Dragon Age Dreadwolf, a common practice for the studio. All hands were on deck for Dragon Age Inquisition, and once that was released, the Dragon Age team started working on a new title in the fantasy universe before they were eventually moved to Mass Effect Andromeda, and then onto Anthem.
BioWare has been working on some iteration of Dragon Age 4 since 2016 when Mark Darrah teased the infamous red book, but has since ben rebooted multiple times while in development.
The development of the next Dragon Age was interrupted several times as BioWare moved developers on to Andromeda, then onto Anthem; for instance, Dragon Age executive producer Mark Darrah was moved to Anthem. Darrah eventually left BioWare, but is now helping the team with Dragon Age Dreadwolf as a consultant.
In the update, BioWare's general manager talks about how the layoffs will affect the new Dragon Age:
"If you're wondering how all of this will impact development of Dragon Age: Dreadwolf, let me be clear that our dedication to the game has never wavered. Our commitment remains steadfast, and we all are working to make this game worthy of the Dragon Age name. We are confident that we'll have the time needed to ensure Dreadwolf reaches its full potential."