Most modern Ryzen CPUs built using the Zen 3 and Zen 4 architectures (including the latest Ryzen 7000 series) are affected by the 'Inception' vulnerability. A new speculative side-channel attack that can expose sensitive or otherwise secure data - per AMD's description that you can read in full here.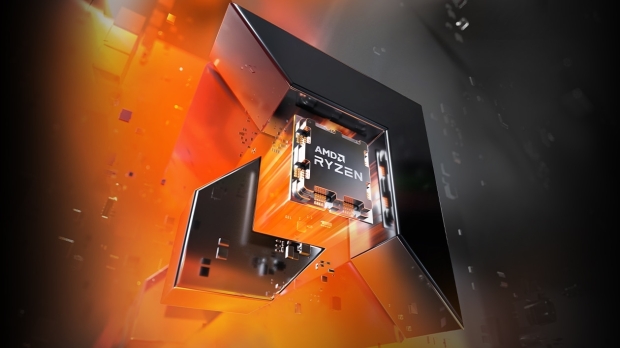 The current understanding of 'Inception' is that the vulnerability is local, meaning you'd need to download malware containing the exploit for a potential issue. AMD notes that older Ryzen CPU hardware using the original Zen and Zen 2 architectures remain unaffected.
Regarding exploits, Inception is similar to the well-known Spectre attack, where secure data is accessed within memory via features in modern CPUs - going as far as to grab passwords, keys, and other secure data. The good news is that the exploit is being addressed in an upcoming AGESA Firmware update due for release later this month.
There will also be the option to apply a microcode patch. Of course, the new firmware will filter through all the vendors and motherboard makers - which could take some time. In the case of microcode updates, the Linux experts over at Phoronix have put the Ryzen Inception vulnerability fixes to the test, where popular programs like 7zip saw a performance dip in the range of 12-13%, with database application MariaDB showcasing the most significant drop of around 50%.
The outlet ran a single gaming benchmark in the form of 3DMark Wild Life Extreme, a minimal and negligible drop in performance - 110 fps going down to 109 fps. Great news for gamers as the AMD Ryzen range has recently become extremely popular for PC gaming - but also limited to microcode, Linux, and a single test.
Naturally, we'll have to wait until official consumer updates make their way to customers to see if there's any real difference - but at least for now, PC gaming performance looks unaffected by the fix while productivity could suffer.
With the exploit tied to malware, the best thing to do is to keep tabs on your motherboard's product page for any new BIOS updates while practicing classic internet behaviors by not clicking on any links from sources you're not familiar with, and keeping your security software well up to date.