Sony kicks off its new fiscal year with a new PlayStation 5 sales record.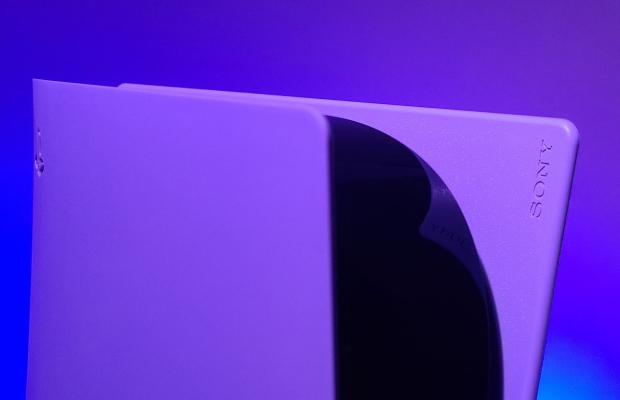 Sony's latest Q1 Fiscal Year 2023 earnings report gives key updates on its gaming business, including hardware sales and overall revenues. The PlayStation 5 achieved its best-ever Q1 period by delivering 3.3 million shipments to all markets, bringing total cumulative lifetime shipments to 41.7 million.
The PS5 has yet to beat PS4 sales, with aligned shipments between the two systems tallying up to the PS5's shipments of 41.7 million against the PS4's sell-in of 43.7 million. Sony expects the PS5 to beat the PS4 in all relevant aligned metrics by the end of Fiscal Year 2023, including sales numbers.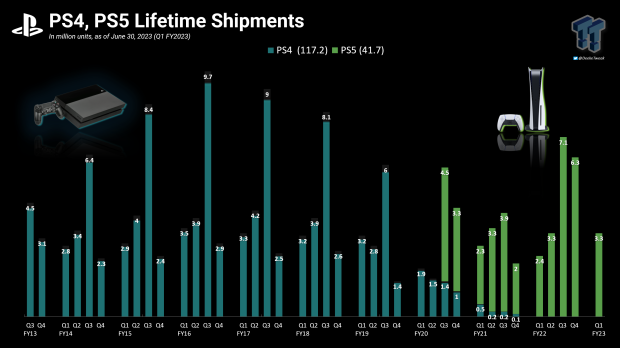 Sony is satisfied with these numbers, however the hardware sales are a little lower than the company had expected. The Q1 period ended on June 30, which was before Sony's big new price discount that saw all PlayStation 5 consoles discounted by $50 in the United States and other regions.
That being said, PlayStation gaming generated a record-breaking Q1 insofar as sales and managed to also make a strong $1.365 billion in hardware sales revenue during the quarter.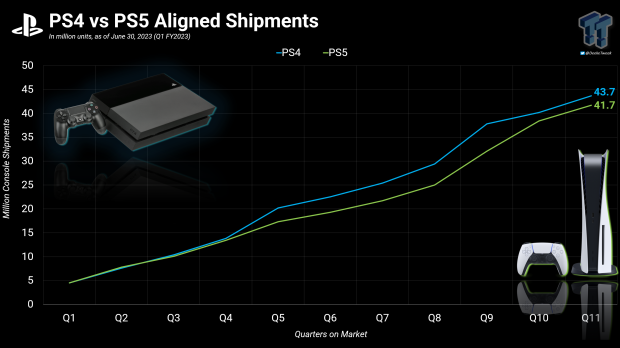 Read Also: Sony prepared to take 'necessary measures' to sell 25 million PS5s, including more discounts
Sony currently expects to sell 25 million PlayStation 5 consoles by March 2024, representing the largest-ever shipment target for the games division since the first console launched in the 1990s.
In a recent meeting with the press, Sony Corp. President and CFO Hiroki Totoki explains the PlayStation 5 hardware situation:
"First quarter sales were 3.3 million units, slightly lower than the expectations. But from last year it's a 38% increase. We also believe that the demand is strong, and promotion itself was rather limited. In view of the profitability, we've limited the promotion activities and are slightly weak.

"So starting from July, we have started a promotion from a full-fledged basis. As for sell-through, we are seeing good signs already. In view of the seasonality of the sales, the first quarter is slightly less than the target, but on a fiscal year basis, especially calendar year-end, by that time we believe there is ample possibility for us to catch up.

"Especially towards the third quarter, we will be increasing the number of sales and it is important that we achieve sales. We will aim to achieve the target (of 25 million consoles)."