Sony's PlayStation games division kicks off a new fiscal year by breaking a new sales milestone.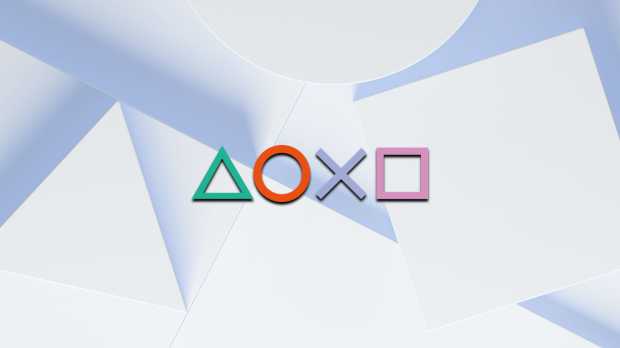 Sony just reported its Q1 FY23 earnings results, and PlayStation gaming has grown to new record levels. The company managed to set a new all-time Q1 sales record by delivering $5.634 billion in sales revenues for the period on a converted yen to USD basis. Q1'23 does not make an exceptionally high record, though, and only beats the previous high Q1 periods (Q1'20 and Q1'21) by about $6-10 million.
The Q1 growth was much more pronounced in yen, where Sony recorded a +28% increase in net sales (thanks partly to a +40.6 billion yen impact).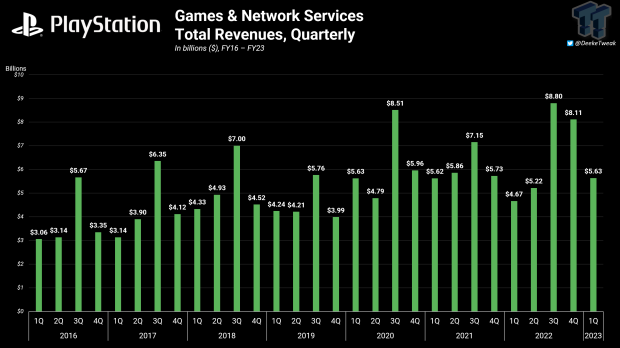 The new sales achievement was driven by a combination of segments, including hardware, add-on microtransaction content, $900 million from network services (PlayStation Plus subscriptions), and stable game sales.
In the company's Q1'24 briefing to investors, Sony Corp's Hiroki Totoki explains the growth was driven by a number of factors including non first-party game sales, add-on content (microtransactions, in-game spending, DLC, etc), boosted hardware sales, and on a yen basis, favorable foreign exchange rates.
Primarily due to the release of appealing third-party software and the expansion of PS5 penetration, software sales for the quarter reached 406.2 billion yen, a significant 27% increase year-on-year. While there was also a positive impact from exchange rates, this was 14% higher than the first quarter of the fiscal year ended March 31, 2022, when there was still stay-at-home demand.
For the entire Fiscal Year 2023 period, Sony expects the PlayStation games segment to make 4.170 trillion yen in sales, or around $32 billion...which is an astronomically high amount.