Some gamers just want to squeeze the absolute most out of their systems when it comes to performance, while maintaining a sleek aesthetic design, and one of the ways they can do that is to reduce the temperatures of components through liquid cooling solutions.
Alphacool is no stranger to the PC cooling industry, being one of the leading companies producing high-end cooling solutions for a variety of components. The very same goes for Allied Gaming, one of the world's leading manufacturers of high-performance gaming PCs, and now both of these companies have teamed up to combine their expertise into a new custom-loop liquid cooling solution called HARDLINE.
According to a new press release by Allied Gaming, HARDLINE is aimed at gamers that want the absolute peak performance while maintaining glorious aesthetics that can only be achieved through custom liquid cooling solutions. The press release states that HARDLINE is available in Allied Gaming's M.O.A.B Gaming PC model, the company's flagship desktop PC that can come equipped with NVIDIA's GeForce RTX 4080 and RTX 4090 graphics cards, along with AMD Ryzen 5000 and 7000 series processors, as well as Intel Core 12th and 13th generation CPUs.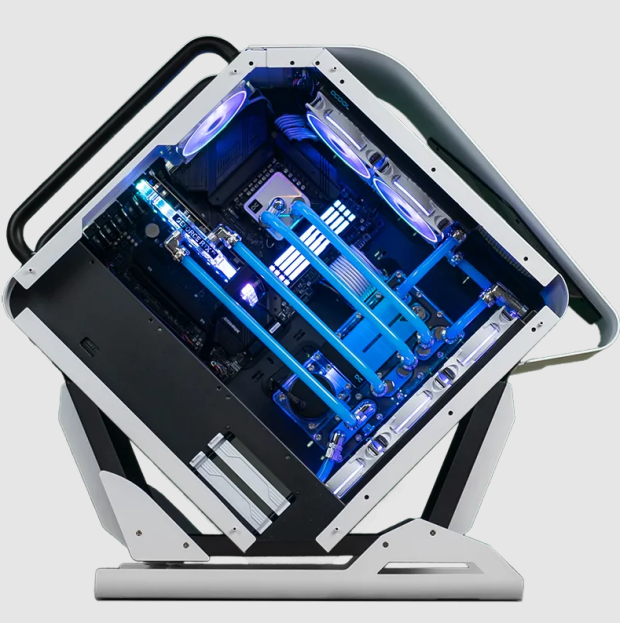 "Alphacool's expertise, reputation and product quality made them a natural first choice for us," continued Saether-Jackson. "We're looking forward to expanding our range of compatible graphics cards, offering more fitting and tubing choices, and bringing Hardline to new Allied gaming PC models and regions in the near future."
To check out what kind of HARDLINE builds are available, visit Allied Gaming's M.O.A.B listing on its website here.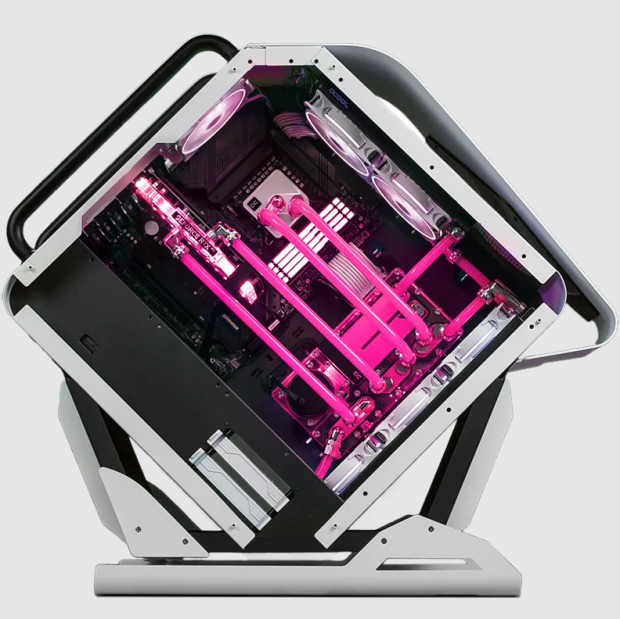 "Allied Gaming teaming with Alphacool is a match made in water-cooled Gaming PC heaven. With AMD's and Intel's best CPUs, as well as NVIDIA's most powerful graphics cards, running cooler than ever before, gamers can now enjoy unparalleled frame rates at remarkably low temperatures," said Anthony Garreffa, Chief Gaming Officer of Allied Gaming.
"Alphacool's industry-leading water-cooling hardware inside the Allied M.O.A.B. means CPU and GPU clocks will maintain their peak speeds at all times, boosting the hardware's performance potential," said Jens Gottsleben, OEM Business Unit Manager of Alphacool. "Driven by Alphacool hardware, Allied Hardline is a natural and very exciting evolution of the Mother Of All Beasts Gaming PC, and we're delighted to have partnered with Allied now and into the future."