Nintendo starts out its new Fiscal Year 2024 period with record-breaking results driven by strong first-party game sales, respectable Switch shipments, and a surge in royalties from the Super Mario Bros movie.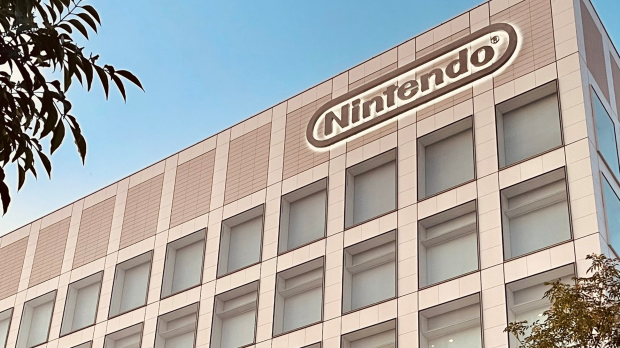 Nintendo's latest Q1 FY24 earnings are quite impressive for a number of reasons. One reason is that even though the Switch is now entering its 7th year on the market, Nintendo managed to ship 3.91 million Switch consoles and generate $1.2 billion from hardware sales.
Another reason is the astronomically high amount of copies that Zelda Tears of the Kingdom managed to sell, capping out at an incredible 18.51 million units. That's a lot of software, especially given the new Zelda sold for $69.99 on Switch. The game was such a big hit that it actually helped drive Switch sales as well.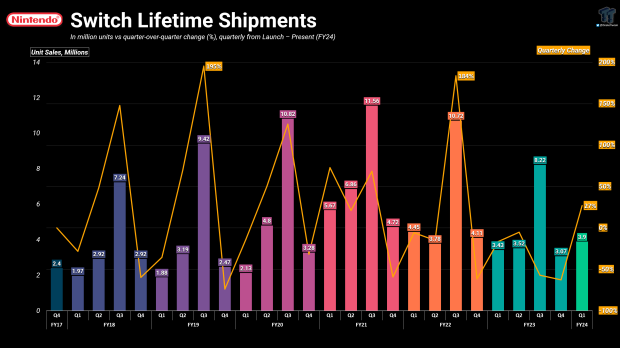 The mega-popular Super Mario Bros. movie also helped Nintendo secure more quarterly earnings. Thanks to the Mario movie, Nintendo's IP-related segment skyrocketed to $220 million, more than doubling last year's numbers. Not only did Nintendo rake in royalties from the film, but the movie actually led to more Mario Switch game sales as well--Mario Kart 8 saw a healthy 1.67 million sales uptick as a result of the film.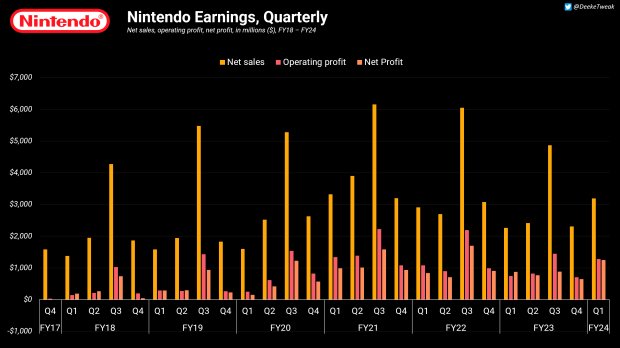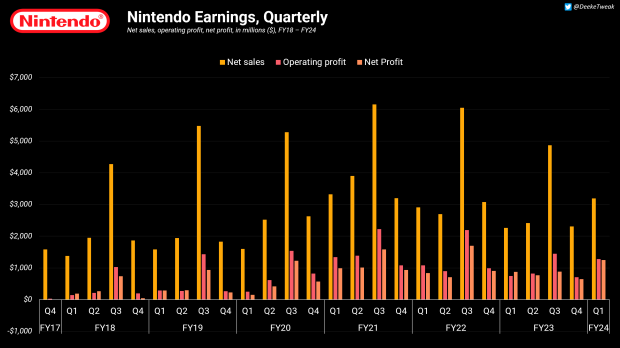 Net Sales - 461.341 billion yen, +50% YoY ($3.191 billion, +41% YoY)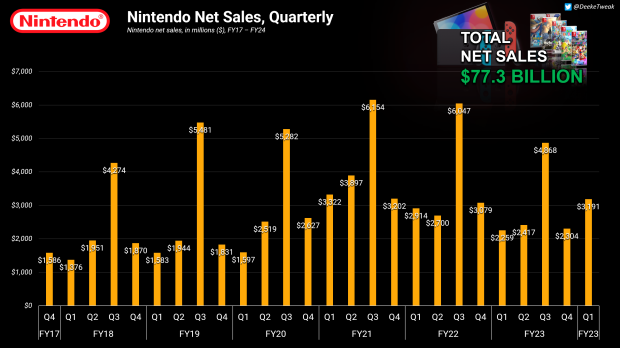 Operating Income - 185.441 billion yen, +82% YoY ($1.282 billion, +71% YoY)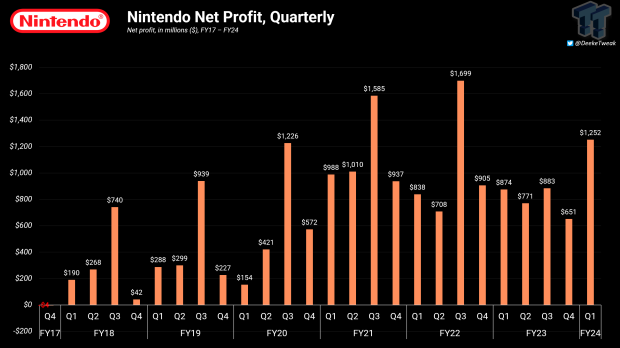 Net Profit - 181.019 billion yen, +52% YoY ($1.252 billion, +43% YoY)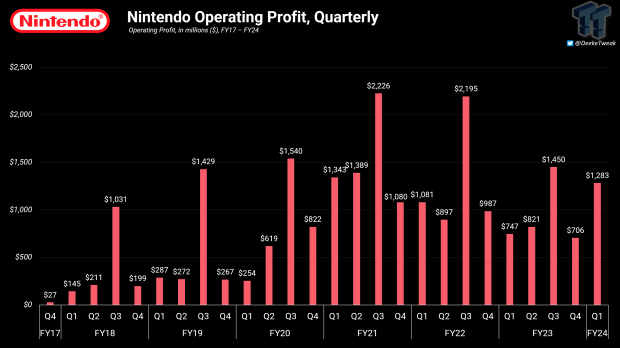 On a yen basis, Nintendo's Q1 period broke records for net sales, operating income, and profits. However, when converted to USD, Nintendo's Q1'24 period was still high but not an all-time record for the company, being second only to Q1'21's high $3.196 billion in revenues.
This is mostly due to exchange rate fluctuations, and we're using the foreign exchange rates provided by Nintendo's quarterly reports to do our yen-> USD conversions.