The rumors surrounding AMD launching new RDNA 3 graphics cards in September 2023, specifically the new Radeon RX 7800 and Radeon RX 7700, have been picking up steam of late. Reports pointing to a reveal at the massive Gamescom event in Germany later this month and a planned launch shortly after that are now looking more likely than ever, with AMD CEO Lisa Su confirming that more cards are coming this quarter.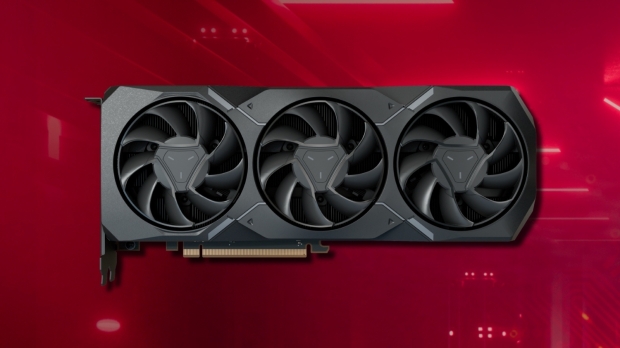 During AMD's recent quarterly earnings call, Lisa Su said, "In gaming graphics, we expanded our Radeon 7000 GPU series in the second quarter, with the launch of our mainstream RX 7600 cards pertaining to gaming. We're on track to further expand our RDNA 3 GPU offerings with the launch of new enthusiast class Radeon 7000-series cards in the third quarter."
With the Radeon RX 7600 priced at USD 269, it's every bit the mainstream GPU for the RDNA 3 generation of hardware, so the mention of "enthusiast-class" and "cards" plural could only mean the addition of multiple GPUs to sit between the Radeon RX 7600 and the Radeon RX 7900 XT.
Of course, since the debut of the flagship RDNA 3 Radeon RX 7900 series, we've seen discounted sales of RDNA 2-based Radeon RX 6000 series GPUs like the 6700 XT and 6800 XT flourish. Many believe the reason why we've yet to see either the Radeon RX 7700 or the Radeon RX 7800 - cards that will go head to head against the GeForce RTX 4070 and RTX 4070 Ti - comes down to AMD waiting for older stock to clear out.
Now, we wait to see what these cards look like regarding specs and whether or not early performance leaks and reports line up. So far, the Radeon RX 7800 is expected to hit Radeon RX 6950 XT-like performance, while the Radeon RX 7700 will hit Radeon RX 6750 XT performance levels.
As part of AMD's quarterly earnings, the company's gaming segment revenue of USD 1.6 billion was down 4% for the year and 10% from the prior quarter. As this segment includes hardware for Sony and Microsoft for PlayStation and Xbox hardware, AMD specifically called out gaming GPUs for the desktop market as the main reason for the downward turn.