NVIDIA's stock price has already doubled this year, with the company making the short list of companies with a trillion-dollar evaluation, thanks in part to the boom in the AI market. Which, as of writing, is all but entirely dependent on NVIDIA's graphics and AI hardware sitting at the heart of all major AI advances.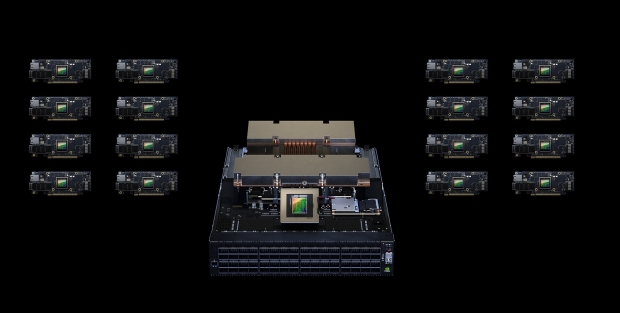 And this level of growth doesn't look like it's about to slow down anytime soon; just the other day, we reported on a partnership with NVIDIA and OpenAI, where the companies are aiming to combine the power of a million NVIDIA GPUs with AI software linking them all together.
Today comes a new report over at Business Insider where Mizuho analyst Vijay Rakesh will surge another 20% due to the recent boom in AI with a new "conservative" target of USD 530 a share. The analyst also believes that NVIDIA and its hardware will dominate the AI space until at least 2027.
And with that, we get the eye-opening prediction that NVIDIA will generate over USD 300 billion in AI-specific revenue by 2027, based on the company maintaining a 75% market share. This is roughly 10 times the amount NVIDIA is predicted to earn from AI in 2023, so maybe it's a little pie in the sky. Or maybe not, as AI will probably drive most tech development over the next decade.
"With demand for generative AI accelerating, we see significant opportunities for hardware suppliers powering the higher compute needs for large-language models, particularly AI powerhouse NVDA," Vijay Rakesh wrote, referring to NVIDIA by its stock name. This is probably what all Wall Street fat cats do when it comes to tech companies.
What does this mean for NVIDIA's gaming segment and the GeForce brand? Probably more AI integration, as seen with technologies like DLSS and RTX Remix.