The Sony Project Q handheld is an interesting product currently in development, where at a glance, you've got a PlayStation 5 DualSense controller split in two with an LCD screen attached in the middle. For those dreaming about the Sony PSP days, back when the company released a dedicated PlayStation Portable gaming handheld, this device is very different.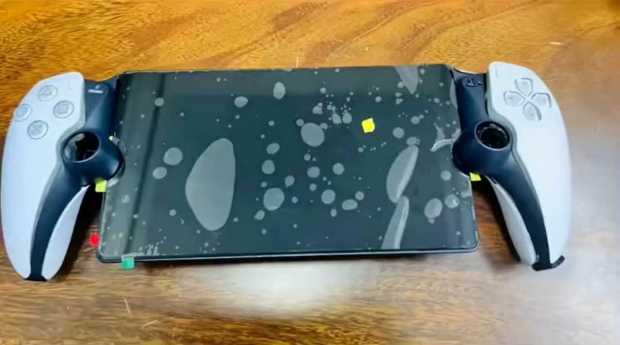 Sony Project Q is being positioned as a pure streaming device to stream content directly from your PlayStation 5 console so you can play PS5 titles in handheld mode. So there's no native gaming action at all. A new leaked video over on Twitter (or X) posted by @Zuby_Tech shows the handheld in action, at least running a version of Android as its OS.
We see the user navigating the UI, which looks smooth albeit a little basic, though we see apps relating to testing, firmware, battery life, Wi-Fi, and even a video player. If this is real (and we'd wager that it wouldn't be that hard to create a fake Sony Project Q handheld), we should undoubtedly expect major revisions before the product is finalized and ready to ship.
The video and leaks also confirm that the handheld features an 8-inch 60 Hz 1080p display, with battery life set to sit somewhere between the 3-4 hour range. Sony Project Q is on track for a Q4 release this year with a price point in the USD 200 - 300 region.
And with that, the consensus from many is that it's hard to see the benefit when you could attach a controller to your smartphone and get the same functionality. That's where I'm sitting regarding Sony Project Q; as a big fan of the Sony PSP handheld, I'd much rather see Sony re-enter the handheld market with an actual console and not a streaming device.