Judge Corley accepts that, "for preliminary injunction purposes," Microsoft is likely to make Call of Duty to Xbox Game Pass. This seems contrary to offers that Microsoft has offered to Sony.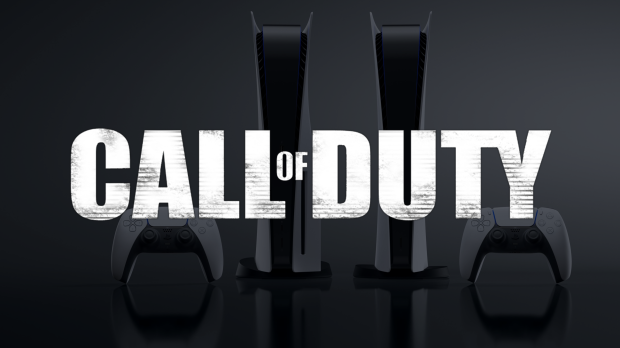 Days ago, California District Court Judge Jacqueline Scott Corley ruled in the FTC v Microsoft case, denying the Commission its requested preliminary injunction order. Microsoft all but won its biggest battle in its proposed $68.7 billion buyout of Activision-Blizzard. Judge Corley's order was issued in a 53-page document outlining her decision-making process.
In this document, Judge Corley said something interesting that the Commission has latched on to in its recent appeals filing: Due to the significant financial incentives involved, Microsoft is likely to make Call of Duty exclusive to the Xbox Game Pass subscription service.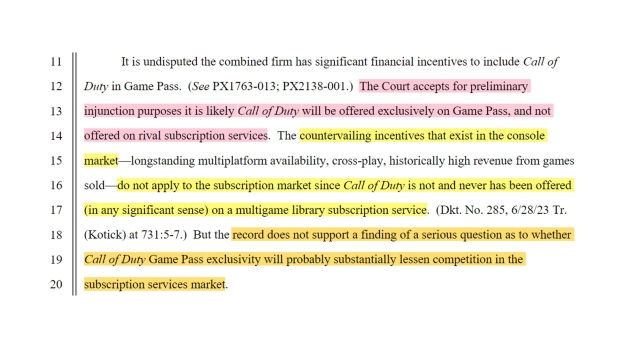 This means that Microsoft may not offer Call of Duty on PlayStation Plus' multi-game subscription library (PS Plus Extra and Premium) in the same way that Call of Duty would be available on Game Pass.
This determination is puzzling and seems to directly contradict previous offers that Microsoft had made Sony--however these offers technically were not made public outside of regulatory filings.
Back in December 2022, it was revealed that including Call of Duty on Sony's PlayStation Plus multi-game subscription library services was a part of the 10-year deal that Microsoft offered to Sony. Microsoft would allow Sony to release Call of Duty on PS Plus day-and-date, similar to Xbox Game Pass.
In a filing to UK regulators in March 2023, Sony legal counsel outlined the reasons why Sony believed this particular part of the deal to be undesirable. While the exact reasons are redacted, it appears pricing was the biggest concern.
"Microsoft's recent proposal to SIE regarding Call of Duty raises this risk as well. The pricing terms Microsoft has proposed for buy-to-play would effectively give Microsoft a lever to raise the prices SIE could charge gamers to play their favorite game. And for MGS services, Microsoft has proposed a licensing arrangement that would [REDACTED].

"This would make PlayStation Plus commercial unviable, forcing SIE either to raise its MGS prices or not offer Call of Duty on MGS at all."
This particular term of the agreement appears not to have been mentioned in the public, non-sealed portions Judge Corley's opinion.
On page 141 of the FTC's findings of fact, the Commission outlines PlayStation CEO Jim Ryan's concerns about Call of Duty and other Activision games not being made available on PlayStation Plus.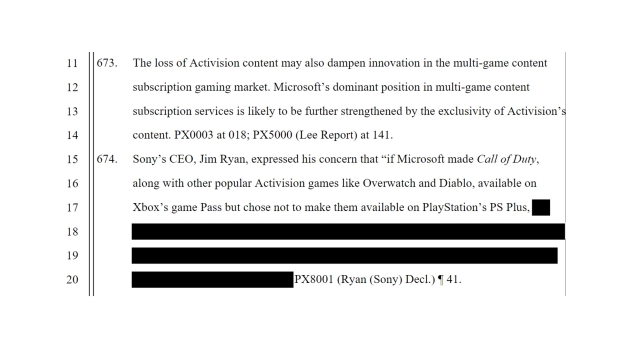 Given the timing involved, it's likely that Microsoft's offer to include Call of Duty as part of its 10-year deal was made in a red-line revision that was issued in December 23, 2022, over a week after the Bloomberg report.
Page 50 of Microsoft's finalized findings of fact document reads: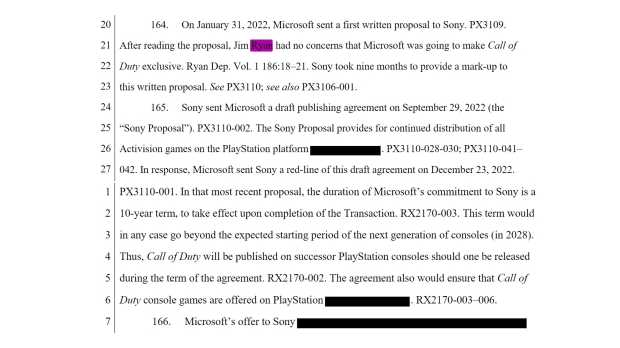 The terms and conditions of these deals are highly confidential, so it is likely that the information was indeed mentioned in the reports in some fashion, but it is curious that Judge Corley has made this statement. The critical bit of context here is her mentioning that "for preliminary injunction purposes," so that's worth keeping in mind.