If you own a PS4 or PS5 you can now get yourself an extended Apple TV+ trial to watch shows like Ted Lasso and Succession without having to pay a penny.
Surprisingly, this offer seems to also extend to people who are already current members or have previously used a free trial, which is unusual. But that's the way this seems to have been set up. At least, that's on the PS5. Those who own a PS4 are only getting three months and it's only available to those who haven't previously been a subscriber.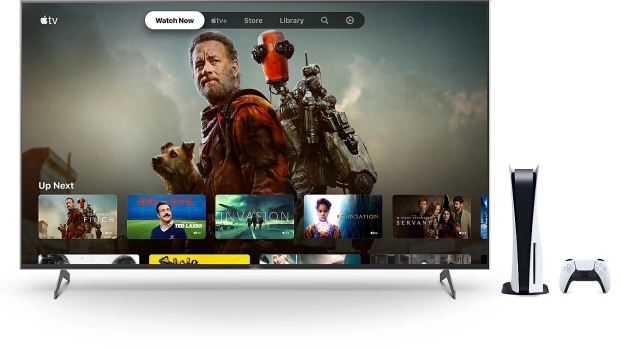 Signing up for the freebie isn't difficult, thankfully. All you have to do is open the Apple TV app on your PlayStation and then sign in using an Apple ID. You can also create one if you don't yet have one of your own.
Both of these deals are now running and will continue to do so until July 31, 2023. After that point, you're out of luck.
The Apple TV+ streaming service can also be watched on just about anything that happens to have an internet connection at this point, so you'll be able to watch elsewhere after signing up for this trial. That's good news for people who don't like to power their console on just to check out the latest episode of their favorite show. And Apple TV+ has plenty of good shows to check out, too.
There's more to come as well - Apple seems to be on a real run with signing up big names for its service so now might be a good time to get your feet wet.