Before NASA puts humans on the surface of Mars, the space agency wants to test how humans would cope living in a simulated version of the Mars surface for a year.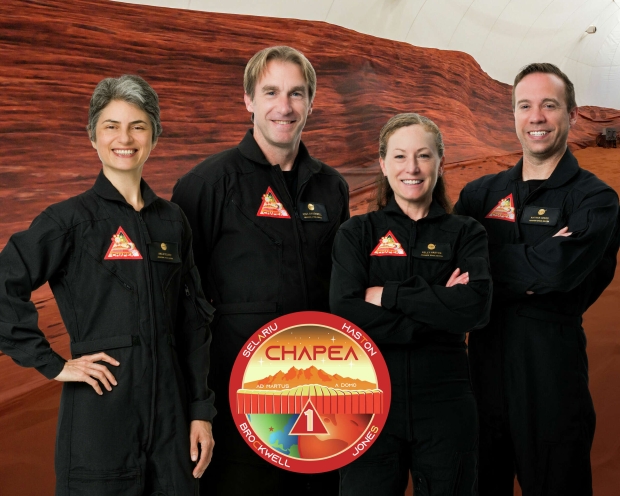 Four individuals have been selected to undertake the adventure of being locked in a Mars simulation for 378 days, and throughout this time, the participants will be learning how to live, work together and cope with all of the issues that the Martian surface will present. The participants will be inducted into a strict workout routine, have numerous duties/responsibilities, perform simulated spacewalks to harvest crops, and have to endure random communication drops that will isolate them from the outside world.
The four volunteer participants are Kelly Haston, Ross Brockwell, Nathan Jones, and Anca Selariu. These individuals were chosen specifically for their qualifications which span biomedical science, biochemistry, research science, structural engineering, and more. So, how much will the participants be paid for their time? According to the Houston Chronicle, NASA is paying $10 per hour for all waking hours, but up to 16 hours per day, which works out to about $60,480 for the 378-day mission.
"When we go to Mars someday, there's going to be up to a 22-minute delay each way," said Dr. Suzanne Bell, a Behavior Health and Performance Laboratory lead at Johnson Space Center.
"So Mission Control won't even hear about a problem until 22 minutes after it's occurred. This requires the crew to work with unparalleled levels of autonomy, and they'll have to problem solve on their own," she said. "They'll have to determine what they elevate back to Mission Control and wait 44 minutes for the response. And so that's exactly one of the things we're trying to replicate."