NVIDIA and Blizzard have partnered with GeForce Garage collaborator Ron Lee Christianson to create a pretty amazing one-of-a-kind custom Diablo IV PC that doubles as a shrine to Lilith - Blessed Mother.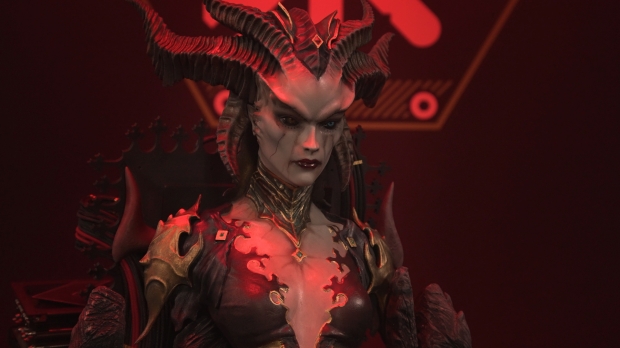 The Lilith bust here is hand-crafted using source files from Blizzard, with modifications and adjustments made to create the stunning sculpture. The base is awesome, too, with sculpted laval rocks featuring some neat LED lighting taken from artificial fireplaces. There's leather, wood, a custom frame, and so much that if you were to look at the mod head-on simply, you probably wouldn't even think that it was, in fact, a gaming PC.
Turn it around, though, and it's a different story, and it's here where you'll see the components and motherboard cleverly mounted and supported. And it has the hardware to match the formidable and imposing Lilith. Here's the breakdown.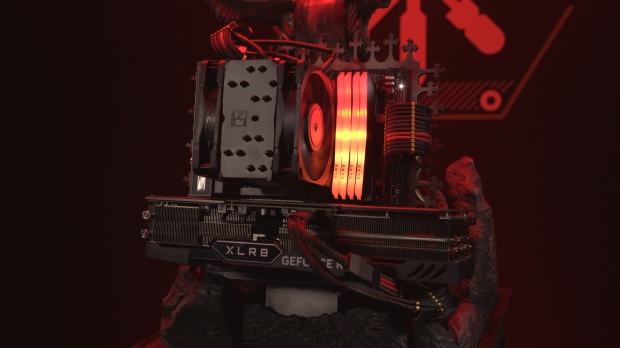 GPU: PNY XLR8 GeForce RTX 4080 Verto

CPU: Intel i9-13900K

Motherboard: ASUS TUF Gaming Z790

RAM: PNY XLR8 64GB 3600MHz

Storage: PNY XLR8 CS3040 1TB and 4TB

Power: Be Quiet Dark Power 1500W
Quite the beastly specs and more than enough power to play Diablo IV with max settings in 4K with triple-digit performance thanks to DLSS 3.
The good news is that this PC mod is up for grabs; all you need to do is "share a screenshot of your character and reply with #DiabloRTX" on this tweet from the official Diablo Twitter account.
But before you do that, check out the following pictures of this one-of-a-kind GeForce RTX 4080 PC featuring Diablo IV's main villain Lilith and a behind-the-scenes video on its creation.