Microsoft's first-party game support teams have been engaged with Starfield's development since early 2022, Xbox Game Studios boss Matt Booty says.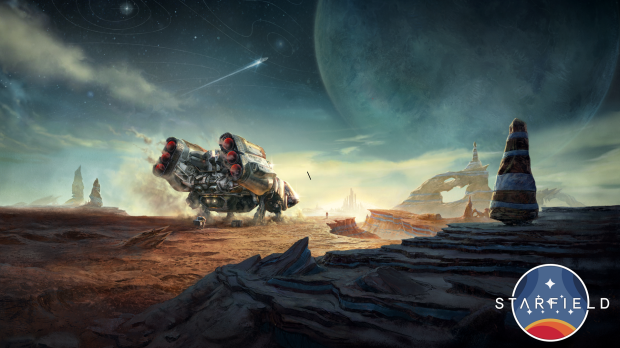 Starfield is one of the most important Xbox games in years. Xbox management feels that Starfield will be a catalyst for growth for Xbox Game Pass and the brand as a whole, and that confidence is partly a result of how stable Starfield currently is.
Xbox execs say that Starfield may ship with the least bugs out of any Bethesda game due to the intense testing from quality assurance teams, and partly because of the support Microsoft has offered with its internal groups, including the console-centric Advanced Technology Group, who has helped Bethesda better streamline its new Creation Engine on Xbox Series X/S platforms. We've actually known about the ATG's involvement in Starfield since May. Bethesda has also made the decision to target 30FPS on consoles to ensure that in-game performance matches their vision for Starfield.
Here's what Xbox Game Studios boss Matt Booty said about Microsoft's support of Starfield, and how the company supports all of its first-party studios:
"The thing we're applying to Starfield, we talked a little bit about it this afternoon. We've got first, the Advanced Technology Group that sits under Sarah Bond, they know the Xbox hardware in and out, that's their lives and they're there to help teams get frame rate, graphics, they help with the raytracing on Forza. They're helping with Avowed.

"We also have the Unreal expertise--our studio The Coalition up at Vancouver, I think that outside of Epic, they are tops in the industry on Unreal.

"Those are the kinds of things we're able to apply.

"I think on Starfield, Todd will tell you that we've been engaged since early last year. I hope that it shows up in terms of how stable the game is, what they're able to put on screen in terms of graphics.

"But even a little bit of what it means to be a first-party game. One of the things we talk about is somebody like Double FIne comes in. They will never get to ship a game as just Double Fine again. They will always be looked at as first-party.

"It's on us to support them early and maybe that's something we could have done a little bit better with Redfall, but that is the transition that happens. And I think the Starfield team would say they feel supported."