BioShock creator Ken Levine gives gamers a history lesson on Ghost Story Games and discusses key developments that led to his new game Judas.
Sacred Symbol's latest interview with Ken Levine is a fantastic watch for all BioShock fans, but the podcast is more than that. Not only does it delve into the inner-workings of Irrational Games and the BioShock franchise, but the entire games industry as a whole.
In the interview, Ken Levine shows surprising candor and dispels a fair amount of mystery surrounding his departure from BioShock, the dissolution of Irrational Games, and how he formed his smaller-scale studio. What's most interesting, however, is how Take-Two Interactive and 2K Games actually convinced Levine to do it, and how much faith they had in his small-scale Ghost Story Games studio.
"Take-Two is a very unique company. I was not good working with other people, I was always sort of an entrepreneur. And Take-Two I've been working for something like 17 years now...a very long time since they acquired us. They acquired us shortly before we did BioShock," Levine said.
"I report directly to the president, Karl Slatoff, who reports to the chairman. We're sort of our own little weird one-game publishing unit called Ghost Story Games. They have these sort of label structure, they have Rockstar and they have 2K and Private Division and Zynga. There's a lot of sort of different sub-companies running under this larger label."
Take-Two is no stranger to games with long development times. Rockstar Games in particular has taken quite some time for its projects like GTA 5, Red Dead Redemption 2, and GTA 6. The company's annualized sports games like NBA 2K act as crucial anchor points to keep things running while bigger and more ambitious projects are being created.
"I think the one thing that Take-Two understands, and I think the reason why a lot of their games are very high quality is they understand that quality is a very hard thing to find. You've got to find it, and then rushing it out of the door before you found it...is not a solution."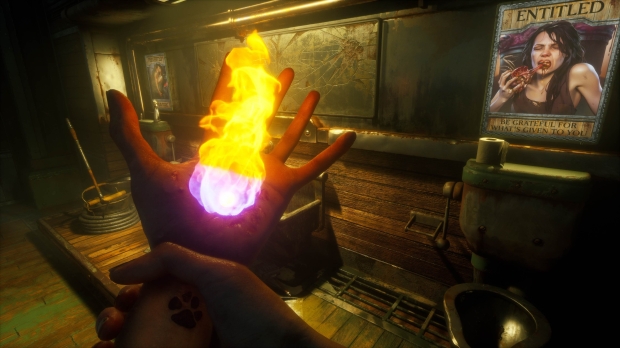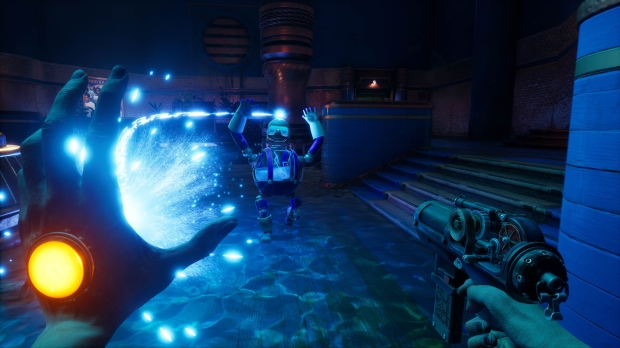 Levine goes on to say that it is probably aggravating that it's taken his team so long to release a new game. It's now been over 10 years since Levine's last game, BioShock Infinite, released in May 2013.
"I'm sure it must be very frustrating for them. I don't think anyone thought it was going to take this long at the beginning. The way you build trust is that you become very transparent and you show them progress, and never try to over-promise anything until I'm absolutely sure. I'm going to continue to say 'okay let me just share with you the progress we've made so you can make your own judgements.'

"Games are very hard to predict, and really [Judas] is going to be great not only when we're done with it, but when we've had enough people play it so we feel it's ready for the gamer.

"Take-Two is on board with that, I think they know that because they work with Rockstar, who only makes really high-quality stuff. And 2K has done a ton of really high-quality stuff. If you've spent all this money and you ship it before it's ready, you see what happens. It's not great."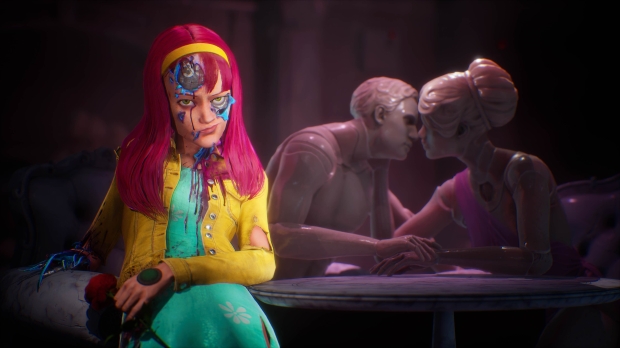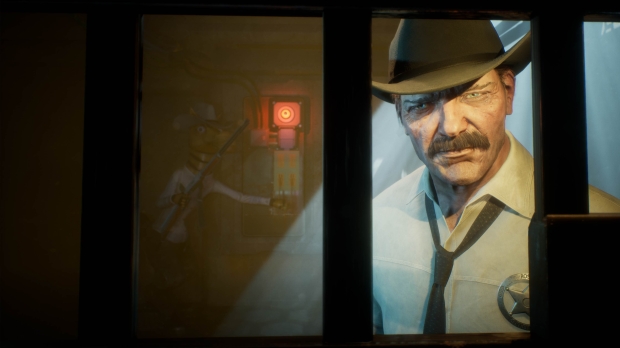 Another interesting tidbit from the interview is that industry veterans came to work on Judas at some point or another. This includes Arkane founder Raphael Colantonio and others.
"What happened is that I resigned my position at the end. I was like...'I can't, I'm not your guy,' because of the sort of mental condition I was in. Take-Two asked if I could start a smaller thing. I said I wanted to do something much smaller, and I appreciated the opportunity, but I'm not going to be an effective manager of people any more because I barely got through Infinite. Then that studio (the former Irrational Games studio) became basically a 2K studio (now known as Cloud Chamber, who is making the next BioShock game).

"So I went off with a small group of people from the studio and we started Ghost Story. It was very small, we were 12 people at that point. I chose people from the product that I felt comfortable working with, some of them were my junior, some of them were people from the first game, some were more experienced and others were ones I'd been working with for a very long time like Sean Robertson. Some people who had just come out of QA, like Drew Mitchell.

"We started and frankly I had no idea...I knew a sort of structure I wanted to build something under, but there was no game, there were no characters, there was no world, no look--there was nothing. The whole narrative system was a PowerPoint that I made, it didn't exist as a game system. We had to sort of build all of that from scratch."
Shortly after Prey launched in 2017, Raphael Colantonio left Arkane, a studio that he founded and spent 18 years helping release a number of high-profile titles including both Dishonored games and the lauded Prey reboot.
Colantonio eventually went on to form WolfEye Studios, but in the span between Arkane and WolfEye, the immersive sim aficionado helped work on early iterations of Levine's Judas project at Ghost Story Games.
"I knew that was going to take a long time and I knew we were going to kiss a ton of frogs along the way, and I've hired people known for a long time.

"I've had a lot of people come in and out of the project, I've brought guys like Raph from Arkane, he came to work on the game for a while and then he went off to do his own thing. Tons of people I worked with before...maybe 30 or 40 people before who I had worked with on Infinite.

"I've had really good collaborators on this game and they've been mostly very lovely to work with. I've got a great partner, I hired a producer that did Shadows of Mordor, I'm a huge fan of that game. I just kept building up a great team of collaborators over time."
To make Judas, the BioShock creator wanted to rely on a new guard of writers. Levine specifically sought inexperienced writers so that he could help train them to work on games from the ground up.
"I built the writing team...for some reason I had this impulse to find a lot of people who didn't work in the games industry before. I wanted to train up some writers to write our kind of games, specifically, so Drew Mitchell--who's sort of my narrative partner in crime--and I, we built the team of very young writers, most of whom come from not even from film, because none of them are Hollywood people, they're film students and stuff.

"They've done an amazing job at learning the ropes. Writing for games is very difficult, you're not just writing a story, you're writing for game design. The closer you understand that game design, the better you're going to be.

"In this game, I have a system...a sort of narrative Lego system, right. I had this idea to make narrative games that are much more reactive to the player. Not everything from narrative Lego got in, but enough did that we're achieving...I sense that we're going to deliver a bunch of that stuff. It's going to be pretty interesting. We haven't talked about how we're doing that yet--that'll be farther down the road. It's still our guiding star."
Elsewhere in the interview, Levine affirms that Judas has been in playtesting phases for many years. This feedback is integral to the game's development and iteration process, but there's no official word on a release date just yet. Judas will be a part of Take-Two's big slate of games that are expected to launch by 2025.