Now that the WWDC 2023 opening keynote is over we can all take stock of what was just announced - and there's one tvOS 17 feature that is particularly interesting - support for FaceTime.
FaceTime has long been the go-to video calling option for iPhone, iPad, and Mac users but the Apple TV hasn't been able to get in on the act. The lack of a built-in camera is obviously an issue, but with the Mac able to use an iPhone as a webcam via Continuity Camera it was only a matter of time before the Apple TV was able to make use of the same feature. With tvOS 17, that time is now.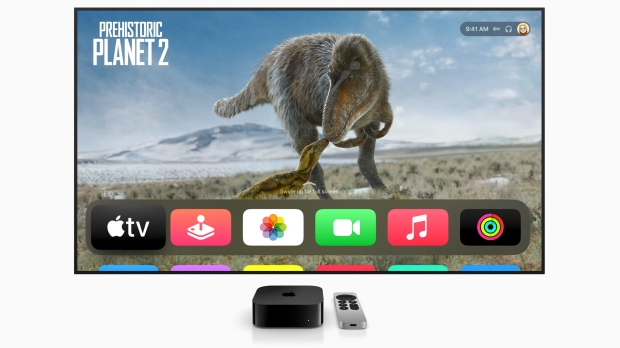 Apple announced the new FaceTime support as part of the larger tvOS 17 update, but the biggest change is certainly the video calling feature. Apple says that people will be able to start a call on something like an iPad or an iPhone and then seamlessly switch to the Apple TV when they want to take the call to the big screen.
Apple has confirmed that the feature will only be available on the Apple TV 4K meaning that those who are using the Apple TV HD will have to upgrade if they want to be able to use FaceTime.
The tvOS 17 update won't be available for people to install for a while regardless. A months-long beta program will culminate in tvOS 17 being made available to the world in or around September alongside other software updates for the iPhone, iPad, Mac, and Apple Watch.