Apple has finally announced a new Apple silicon Mac Pro, its first since the transition away from Intel chips began in June 2020. That transition was supposed to take two years, and for the most part, it did. But the Mac Pro was the last holdout - and now it's finally been refreshed.
The very first Mac Pro to be powered by Apple silicon was announced during the WWDC 2023 opening keynote on June 5, and it's set to be quite the powerhouse.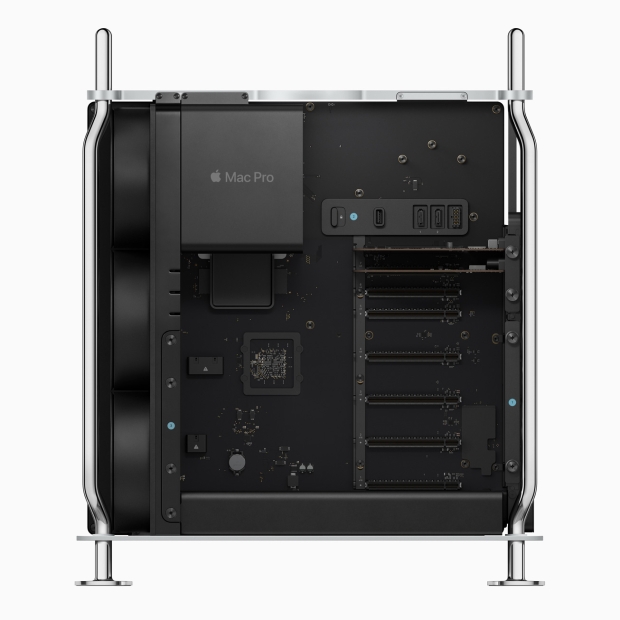 Apple's new Mac Pro is powered by the equally-new M2 Ultra chip, complete with support for PCIe expansion - something that the Mac Studio couldn't offer than to the smaller, sealed form factor. That expandability is a key part of what makes the Mac Pro a big deal for specific workflows, particularly those that require dedicated expansion or acceleration cards.
As for the M2 Ultra, that's Apple's most powerful chip to date and sports a 24-core GPU and an up to 76-core GPU with support for up to 192GB of memory. That memory supports a bandwidth of up to 800GB/s, making it the perfect solution for people whose apps require the ability to move huge amounts of data around quickly.
To that effect, Apple says that the Mac Pro with an M2 Ultra inside can play an unprecedented 22 streams of 8K ProRes video without missing a beat.
In terms of expansion, there's plenty on offer. The new Mac Pro comes with space for seven PCIe expansion cards with six supporting gen 4 - that means that they're up to 2x faster than the previous Mac Pro. The PCIe support opens a world of possibilities for those who need dedicated cards to add new features and capabilities.
Not that the Mac Pro will be lacking in connectivity out of the box. Wi-Fi 6E and Bluetooth 5.3 are just the tip of the iceberg, with eight built-in Thunderbolt 4 ports offering plenty of places to plug cables in. There are also two higher-bandwidth HDMI ports for displays of up to 8K with support for 240Hz frame rates. Wired network connectivity is more than taken care of thanks to a pair of 10Gb Ethernet ports.
None of this is going to come cheap, though. The new M2 Ultra Mac Pro will start at $6999 when it goes on sale on June 13. The Mac Pro will be available in both standalone tower and rackmount configurations just like the previous Intel model,t oo.