Fallout co-creator Tim Cain reveals why he left Interplay back in the late-1990s.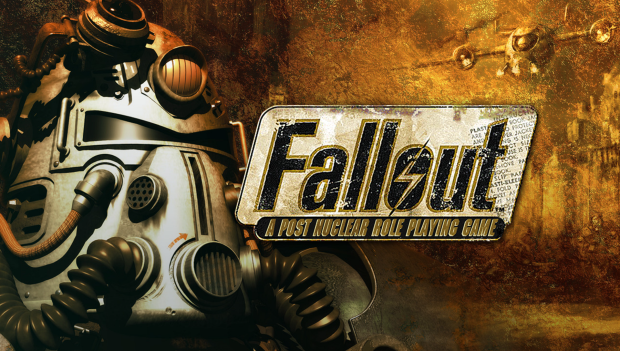 Gaming was a lot different back in the 90s. That goes double for PC gaming, which was dominated by big-box titles that were as groundbreaking as they were irreverent. The original Fallout was one such game; with its humor, deep mechanics, and a gritty style augmented by an isometric view, Fallout was one such game that helped solidify the cRPG market.
TIm Cain, who co-created the Fallout series, was significantly influential to the PC gaming scene and the Fallout brand as a whole. Cain had left Interplay back in 1998 due to a myriad of reasons, and in a recent YouTube video, the legendary game developer tells his story on why exactly he departed the studio.
In the video, Cain highlights what making games was like for Interplay back in the late 90s. Cain and his team had crunched for nearly a year to get Fallout shipped. Interplay was hot off the heels of shipping the original game, and decided to greenlight Fallout 2. Interplay founder Brian Fargo wanted Tim Cain to be involved with Fallout 2, but Cain was physically and mentally drained, as many developers are after such a big game ships...not to mention the proceeding 1 year of crunch.
Fallout's crunch was driven by a disastrous crash bug had delayed the game's initial launch. The team had to work overtime to find the cause of the bug, and Interplay founder Brian Fargo wanted to know "whose bug it was."
Fargo had actually confronted Cain on this topic. Fargo was adamant in finding out who was responsible for the bug that had delayed Fallout, but Cain wouldn't tell him. As lead programmer, producer, and project lead, Cain was held responsible for the bug that caused Fallout's original delay.
Fargo retaliated by significantly reducing Cain's bonus, which was one of the only real major rewards that Cain was looking forward to after working on Fallout for so long. This was the last straw; on top of burnout from crunch, Cain had faced opposition with Fallout 2, and the bonus cut was a big blow to his morale. That's when Cain decided to quit.
"I get my bonus check. It's small. Now, from what I remember, I was expecting one of the highest bonuses...as project leader, producer, lead programmer, designer...I had been on the team, the only one on the team from the very beginning. Nope. I had dropped to somewhere in the bottom 1/3rd.

"That hit at a bad time. I was already not happy, tired, I was on Fallout 2. I just wanted to do something else. I went to HR, she said 'yep that was a bonus,' and I said 'it's not what I signed, it's not what Feargus my boss signed. You've made a mistake.' We had to do some sort of investigation because there was some sort of mistake.

"She finally said 'Fargo did this.'

"So I went to Brian and I asked what happened, and he said that the delay of the game from that crash bug...when it happened, and when Mark and I fixed it, [Brian Fargo] had asked me whose bug it was. I didn't tell him. I thought it wasn't important, it wasn't done intentionally and there was no malice.

"He demanded to know, and I didn't tell him. I said 'I'm the project lead and the lead programmer on this and you don't get to know.'

"So when the bonuses came in, he reduced mine twice. Once he said he didn't agree with me reducing the bonus of one of the people, so he gave that person part of my bonus, but the other reason, the big reason, is that he said 'you didn't tell me whose bug it was and you said you wanted responsibility for it, so take it.'

"Big reduction in my bonus for that. I just looked at him and said...is this supposed to encourage me in any way to work on Fallout 2? And he goes 'yeah, it'll encourage you to do better next time.'

"I went home and I drafted my resignation. I sat on it for about 2 weeks. I came in one morning, told Leonard and Jason that I'm quitting, I went to Feargus and gave him the resignation letter."
Tim Cain went on to reconnect with Feargus Urquhart, who now runs Obsidian Entertainment, and help with Pillars of Eternity in 2011, then moving to co-direct the fan-favorite RPG FPS The Outer Worlds.