The People's Republic of China is the latest regulator to have approved the Microsoft-Activision merger.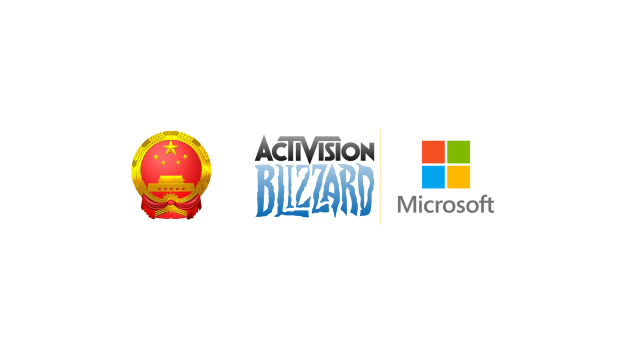 Chinese regulators at the State Administration for Market Regulation (SAMR) have cleared and approved the $68.7 billion combination of Microsoft and Activision. The report comes from private analysis firm Dealreporter (via Seeking Alpha), a group who had previously indicated the merger had received support from Tencent, the largest video games company in the world.
Microsoft has confirmed the news with a statement:
"China's unconditional clearance of our acquisition fo Activision Blizzard follows the European Union and Japan, bringing the total to 37 countries representing more than 2 billion people.
"The acquisition combined with our recent commitments to the European Commission will empower consumers worldwide to play more games on more devices."
Dealreporter goes on to say that the SAMR's approval was unconditional, and that the decision was made far into the agency's Phase 3 proceedings.
For reference, China represents a relatively small proportion of Activision Blizzard King's revenues. In its 2022 Annual Report, Activision says that its licensing deals with NetEase to distribute games in China had contributed 3% of 2021 and 2022 net revenues, or $264 million and $225 million respectively.
Conversely, Activision Blizzard King generated over $828 million from the United Kingdom, a jurisdiction whose merger control agency, the CMA, had decided to block the merger in.
North America makes the lion's share of Activision earnings. The region generated $4.2 billion revenues in 2022 and made up 55% of total geographical earnings.
If China has become the ninth confirmed jurisdiction to approve of the $68.7 billion deal. Activision-Blizzard notes that acquisition closure requires clearance in various areas, but the United States, the United Kingdom, and Europe are the most important. The merger has been blocked in the UK, and the FTC in the U.S. is trying to block the deal through litigation.
Here's a list of other countries and regions that have approved the deal.