Although the GeForce RTX 4080 is a powerful 4K-capable graphics card that presents a sizable uplift over the previous generation's GeForce RTX 3080, the MSRP of USD 1199 also presents a sizable uplift when it comes to pricing.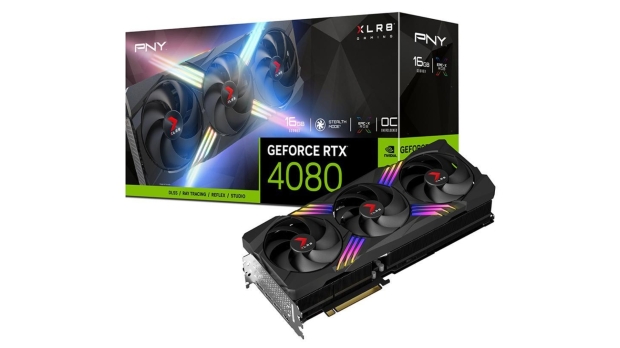 This has been the primary source of criticism for the GeForce RTX 4080 as a value proposition. Even though we're seeing price increases across the entire industry due to economic factors, there's a sense that the GeForce RTX 4080 shouldn't have crossed the USD 1000 barrier.
That said, when the GeForce RTX 3080 launched with an MSRP of USD 699, the mining boom and pandemic demand for all things tech pushed prices for the GPU into the MSRP region of the GeForce RTX 4080 - so there's that. The good news is that most of the new GPUs from NVIDIA and AMD are being sold at prices close to the MSRP, a welcome change from the Ampere generation. And now we've got a GeForce RTX 4080 from PNY that's being sold for almost USD 100 less than the MSRP.
The PNY GeForce RTX 4080 16GB XLR8 Gaming VERTO EPIC-X RGB (and yeah, that's a chunky model name) is currently listed on US retailer Newegg for USD 1,139.99 with a further $30 off available via a coupon code. This brings the price down to USD 1109.99, making it the most affordable RTX 4080. The GPU is also available via Amazon (affiliate link below) at a discounted below-MSRP price.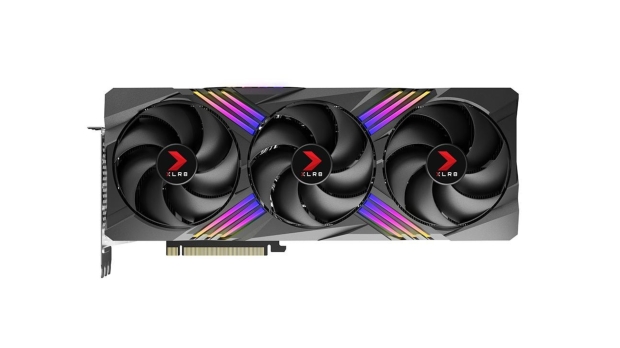 Even more impressive is that this is a factory-overclocked model from PNY, the company's flagship GeForce RTX 4080. This model directly competes with AMD's flagship Radeon RX 7900 XTX, which is available for sub-USD 1000 prices. The Radeon GPU offers more VRAM than the 16GB with the GeForce RTX 4080. Still, NVIDIA's GPU delivers improved ray-tracing performance and offers additional features like DLSS 2 Super Resolution and the new DLSS 3 - with Frame Generation.
The question of which GPU is the better value proposition will continue to get blurrier if the prices continue to drop like this.