WhatsApp has long allowed people to move their chats from one device to another, but it required that they use iCloud as the middleman for that data. And that was fine for people who had the iCloud storage to spare or didn't have a ton of chats with a lot of media. But for everyone else, it was a problem.
Now, it seems that WhatsApp is working on fixing that by giving people another option entirely.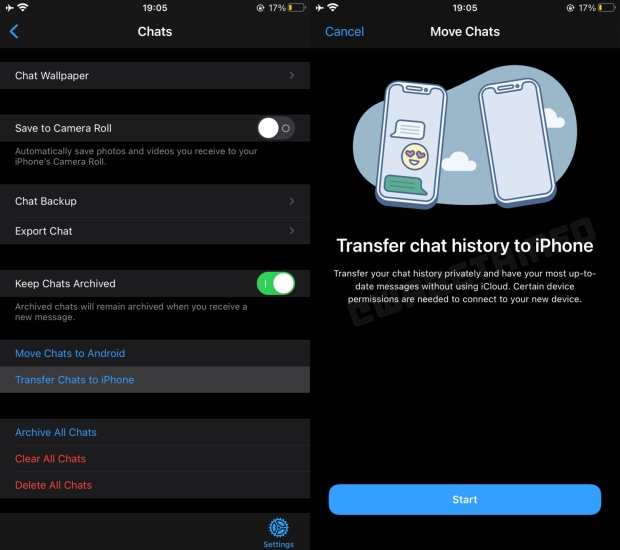 According to the WhatsApp watchers at WABetaInfo, the latest beta version of the iPhone WhatsApp app allows people to transfer their chats directly, without the need for any intermediaries. Instead, they simply scan a QR code on the donor iPhone and the chats automatically begin to sync to the new device.
That will be a huge deal for people who have large media files and whatnot in their chat libraries and don't want to have to first upload all of that to iCloud and then redownload it all again. That's a dance that should never have been required in the first place and now it appears WhatsApp is going to make things more simpler in the future.
When that future will be isn't clear, however. This change is available to some beta testers right now, but not all. And it could be weeks if not months before the same feature rolls out to those of us who have the version of WhatsApp that's available in the App Store.
With Apple set to launch new iPhones in or around September, let's hope that this is all up and running for all of us before it becomes time to migrate over.