Instant messaging app WhatsApp is going to make it easier for people to post content to their Facebook Stories according to a new report.
The Meta-owned company is getting ready to help people post on another Meta-owned company's Stories feature, with the feature already in testing and available to some people who are using the latest beta version of the app.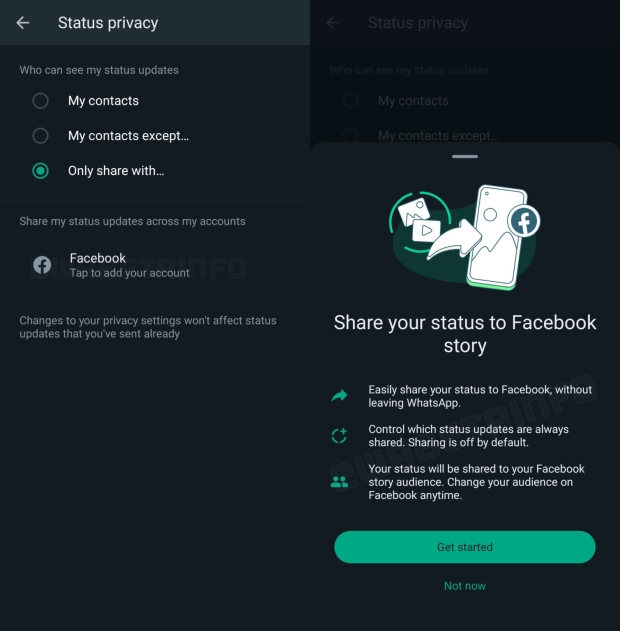 That app is now available for Android users so long as they have the new feature enabled on their accounts. Once it is they'll be able to quickly and easily turn their WhatsApp Status into a Facebook Stories posting with the whole thing happening automatically. All they have to do is sign into their Facebook account from within the WhatsApp app and away they go.
WhatsApp's onboarding screenshots show that people can control which status updates are always shared, with the default being that the sharing is disabled. Users can still control who their Facebook story audience actually is, but they'll need to do that from within Facebook rather than the WhatsApp app.
The new feature could be useful for people who have been manually posting the same content to both Facebook and WhatsApp but we don't yet know when it'll roll out to everyone. WhatsApp is expected to start rolling it out to more beta testers in the coming days but it could be some time before it's made available to everyone who has WhatsApp installed globally. That could also depend on whether any issues are discovered or if the beta process goes smoothly, of course.