A Japanese company that's attempting to land the first private spacecraft on the surface of the Moon may have failed their mission, or at the very least, it's not looking good.
ispace launched its Hakuto-R spacecraft on the back of SpaceX's Falcon 9 in December 2022 and has been in a circular orbit around the Moon for quite some time. ispace announced that it was expecting that Hakuto-R would touch down on the surface of the Moon on April 25 after sharing some photos of the Moon and Earth that were snapped by the lander as it continued its long orbit.
ispace selected the northeastern quadrant of the Moon for its designated landing site as the location filled all necessary mission requirements, such as a viable surface for the spacecraft's landing technology, scientific exploration objectives, and various other objectives. The Japanese company took to its Twitter account and blog to write that the spacecraft was expected to land on the surface of the Moon at 1:40 am JST on April 26, 2023, but HAKUTO-R Mission Control Center located in Nihonbashi, Tokyo, is unable to confirm the success of the Lunar Lander.
The current status of the HAKUTO-R Lunar Lander is unknown, but ispace engineers and mission operations specialists have launched an investigation that will hopefully be able to confirm the lander's status.

So, why was this landing such a big deal? So far, the United States, Russia, and China are the only countries to have soft-landed on the surface of the Moon, which means landing a probe on the lunar surface successfully. If ispace achieved its mission, it would have become the very first private company to have soft-landed a lander on the surface of the Moon. According to ispace founder and CEO Takeshi Hakamada, who spoke during a webcast today regarding the historic landing, "So, we have to assume that we could not complete the landing on the lunar surface".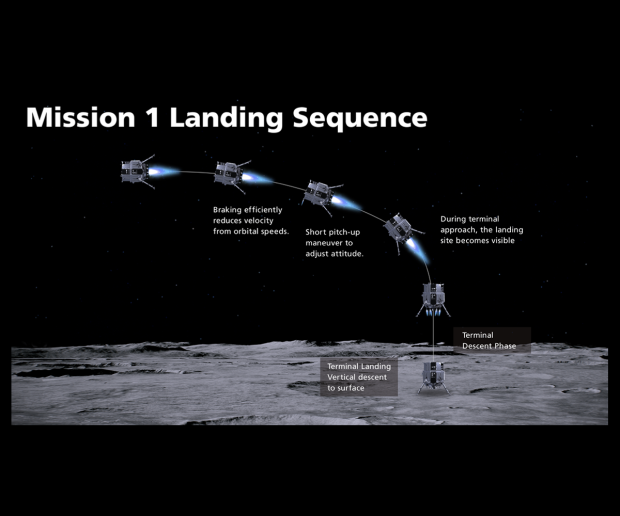 The HAKUTO-R Lunar Lander orbited the Moon at an altitude of about 62 miles, which is the same altitude that its onboard cameras snapped photos of the lunar surface and of Earth during the recent solar eclipse. The process was to slowly reduce altitude via a maneuver called a braking burn, which is the firing of its main propulsion system that decelerates the spacecraft, reducing its altitude and velocity. During its descent, the HAKUTO-R Lunar Lander was supposed to perform a series of adjustment maneuvers that would make it slowly touch down on the lunar surface.
"Based on the currently available data, the HAKUTO-R Mission Control Center in Nihonbashi, Tokyo, confirmed that the lander was in a vertical position as it carried out the final approach to the lunar surface. Shortly after the scheduled landing time, no data was received indicating a touchdown. ispace engineers monitored the estimated remaining propellant reached at the lower threshold and shortly afterward the descent speed rapidly increased. After that, the communication loss happened. Based on this, it has been determined that there is a high probability that the lander eventually made a hard landing on the Moon's surface," writes ispace