CeBIT in Germany has now closed its doors for another year but news from the largest tech trade show in the world is still trickling out.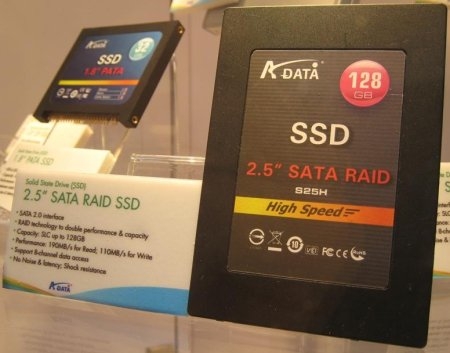 ADATA were showing off a range of upcoming solid state drives at its booth which some rather impressive speed claims. The Taiwanese company plans its S25H 128GB 2.5" SATA 2.0 drive with some sort of internal RAID system which is capable 190MB/s read and 110MB/s write speeds.
I'll take two of these in RAID 0 for my personal system master drive!
ADATA was also showing off its smaller 1.8" M18S drive using 64GB of MLC - it is also said to be capable of the same speeds as the 2.5" model. There was also on a 1.8" PATA version on display with a total of 32GB of space.