In the market for some NAS storage? If the answer is yes, then Seagate's new Seagate IronWolf Pro 22TB might sound tempting, as it represents the company's highest-capacity conventional magnetic recording (CMR) HDD.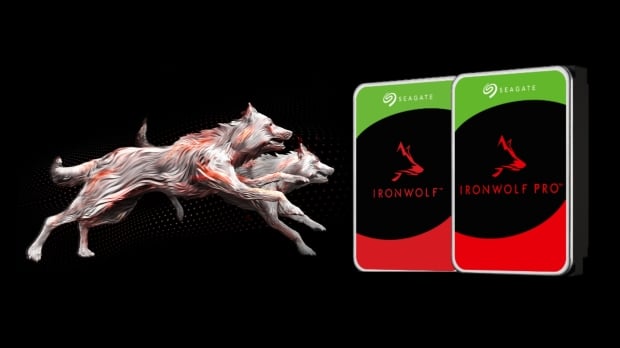 The 22TB of storage is market-leading capacity, and Seagate notes that it has been built for multi-user workloads and enterprise RAID solutions. Or even a local NAS used to house countless media files as part of an all-out Plex setup.
Regarding workloads, the Seagate IronWolf Pro 22TB has been designed with workload rates of 550TB/year, making it an excellent option for file sharing, storage, and collaboration over a network. It also offers a sustained data rate (SDR) of up to 285MB/s for multiple users of NAS, DAS, and RAID environments.
The Seagate IronWolf Pro 22TB has a five-year limited warranty, Seagate's IronWolf Health Management system, and three years of complimentary Rescue Data Recovery Services.
As the world moves towards SSD storage as the main driver for PCs and devices, the traditional magnetic HDD still has its place in server and NAS setups thanks to higher capacities being available at a more affordable price point. Still, a 22TB drive is a 22TB drive, so the Seagate IronWolf Pro 22TB has an MSRP of USD 599 or AUD 1,179.
As one of the leaders in storage solutions, the IronWolf Pro 22TB from Seagate is available in most markets and retail outlets that sell Seagate products. As someone who keeps a NAS connected to my main router with two 10TB drives for media, swapping those drives with 22TB capacity models would be pretty sweet. Though an expensive endeavor, which is always the case when you take something designed for enterprise and slot it into the home.