Valve's new Steam Deck will break 3 million total unit sales throughout 2023, analyst firm Omdia has forecasted.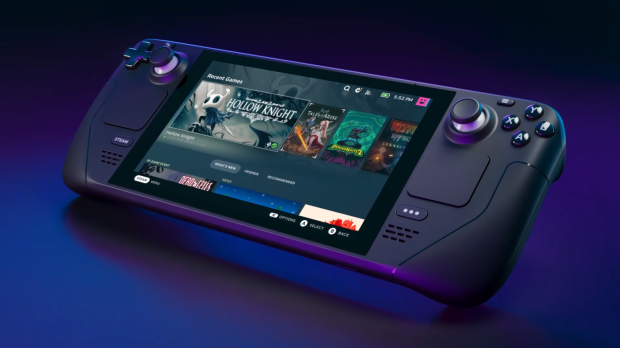 Following a failed attempt to break into the console market with the ill-fated Steam Machines, Valve has struck gold with its latest hardware innovation. Valve's Steam Deck has successfully merged the worlds of handheld and PC gaming, giving players enough horsepower for lighter on-the-go handheld gaming across a wide spectrum of Steam titles. The benefits to PC gamers is substantial and the Steam Deck offers a unique in-between device that can sit comfortably alongside both consoles and PC.
Valve's success has been celebrated far and wide, but there haven't been any real hard figures behind Steam Deck sales. Previous reports from October 2022 indicated the Steam Deck had sold over 1 million units, however analyst firm Omdia has some interesting Steam Deck sales estimates.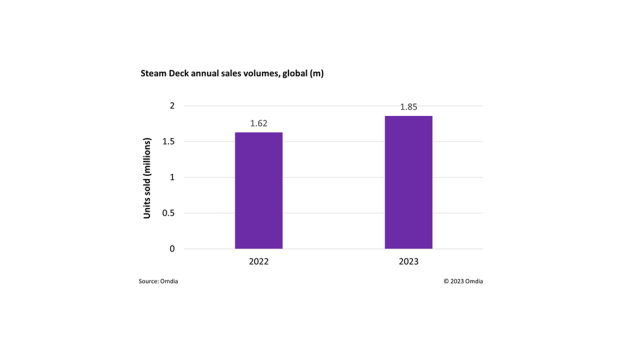 According to Omdia, the Steam Deck sold an estimated 1.62 million units in 2022, and is on track to sell about 1.85 million units throughout 2023. This would push total Steam Deck unit sales to 3.47 million by the end of 2023.
The firm also notes that more OEMs are set to release their own handheld-PC hybrids that could also be powered by SteamOS, the same handheld-optimized operating system that runs on the Steam Deck. ASUS has already revealed its ROG Ally handheld-PC combo that will actually beef up performance by quite a bit.
Valve says it is currently experimenting with new hardware concepts to better facilitate living room PC gaming, and that the Steam Deck is "multi-generational hardware. Valve has also confirmed that new Steam Deck models are in the works...but they may not be here for quite some time.