Microsoft tells UK regulators at the Competition and Markets Authority that it will not make Activision games and/or content exclusive to Xbox if the merger passes.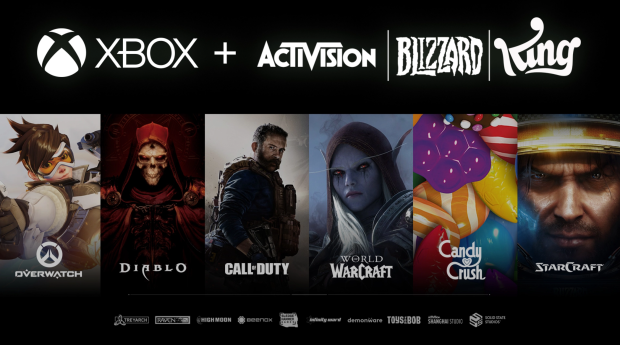 Today UK antitrust regulators published Microsoft's response to the CMA's provisional findings addendum--a document that officially satisfied one of the CMA's biggest worries about the Microsoft-Activision merger. In the new document, Microsoft says something very interesting: The company apparently has no plans to make Call of Duty or any other Activision games and/or content exclusive to Xbox.
"Microsoft has been clear since the announcement of the Merger: it has no intention to withhold or degrade access to Call of Duty ("CoD") or any other Activision content on PlayStation. Such a strategy would be in direct contrast to the interests of gamers in the UK and around the world. Rather than limit choice or access, Microsoft intends to use the Merger to bring more games to more people on more platforms and devices," reads Microsoft's response.
This promise carries lots of weight with worldwide regulators who have built a case on Microsoft carefully excluding big Activision games from rival platforms.
The terms, limitations, or stipulations of Microsoft's anti-exclusivity statements remain unclear. It's unknown whether or not Blizzard games are included, for example, however it's worth mentioning that Blizzard typically releases its games on all platforms where applicable (World of Warcraft may stay on PC).
It's also unclear on whether or not this includes future games. It's possible Microsoft's intentions only apply to existing games already available on PlayStation platforms as well as titles announced to release on PlayStation, including Diablo IV. Are new IPs affected by the promise? It's hard to say for sure, and it might be even harder for Microsoft to make such a lofty promise in perpetuity.
This statement echoes the inadvertent access remedies that Microsoft has offered worldwide regulators with its noteworthy 10-year licensing deals with NVIDIA, Nintendo, and other services like Boosteroid to offer Call of Duty to these mixed platforms.
Microsoft has also promised that Call of Duty would come to Nintendo Switch platforms as a native game. This will require significant investment and optimizations considering the Switch is so much weaker than current platforms that the FTC has excluded the Switch from its newly-formed High-Performance Console relevant market.