Scientists have discovered what could be the earliest piece of evidence of a meteorite colliding with Earth billions of years ago.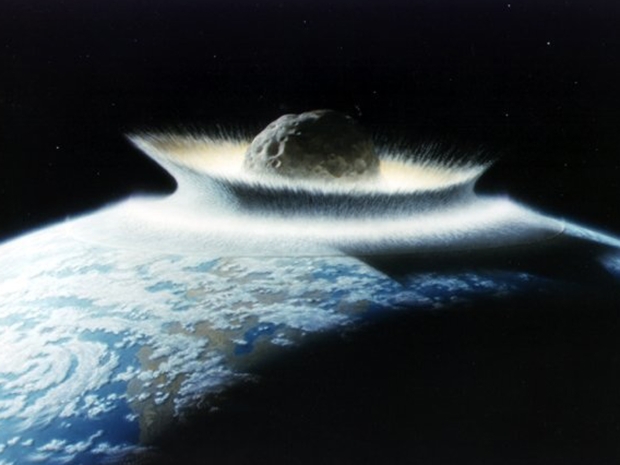 The group of researchers presented their findings at the 54th Lunar and Planetary Science Conference last week, and according to the team, the meteorite fragments, known as spherules, were drilled out of volcanic and sedimentary rocks called the Dresser Formation of the Pilbara Craton in located Western Australia.
Notably, spherules are formed when a meteorite collides with the surface of the planet, causing vast amounts of rock to be superheated and thrown up into the air, where it is then cooled and hardened. Over the thousands, millions, or even billions of years since the event, these spherules are reduced in size to approximately a pinhead. Despite their size, these small fragments of meteorite hold clues about Earth's distant past and the various cataclysmic events that took place.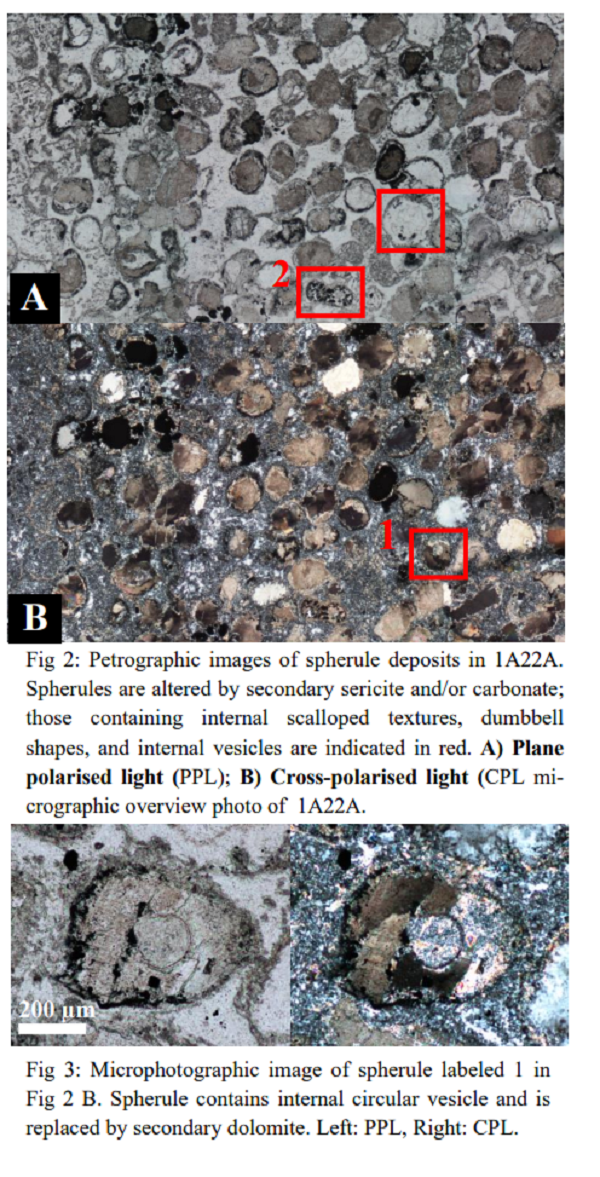 The team of researchers claims the samples they discovered are "the oldest evidence of a potential bolide impact in the geologic record of Earth". For those that don't know, a bolide is a technical term given to a meteoroid that explodes in Earth's atmosphere. The team believes the fragments they uncovered date back 3.48 billion years, with the previous record being a meteoroid impact occurring 3.47 billion years ago, also pulled from Pilbara Craton, and another dating 3.45 billion years ago in South Africa.
So, how did the team find out these fragments were this old? The study details an analysis using isotope dating, which Chris Yakymchuk, a geologist at the University of Waterloo in Canada that was not involved in the research, said, "This is a robust and reliable dating technique. We have a good idea of their age based on isotope dating of the mineral zircon."
Throughout their research, the team determined through chemical composition analysis that the fragments were certainly not from Earth as they detected traces of platinum group elements such as iridium, which is typically not found in Earth-based rocks. Additionally, upon inspecting the fragments, the team noticed the telltale tear-drop shape that contained a bubble, which forms after a meteorite impact.
"There are two groups of impact-related rocks. The first group is where there is still an impact crater preserved - the oldest known one is the 2.23 billion-year-old Yarrabubba structure in Western Australia. The second group is where we have fragments of rock and minerals that were created through an impact, but they have been ejected from the impact crater and are now found in rocks," said Yakymchuk
In other space news, NASA collided a small spacecraft with a distant asteroid in the world's first planetary defense mission test. The space agency's Double Asteroid Redirection Test (DART) was a success as NASA proved that it was able to change the orbit of an asteroid through a kinetic impactor, which is a technical way of saying that they smashed a high-speed spacecraft into an asteroid successfully. If you are interested in reading more about asteroids or would like to learn more about NASA's DART mission, check out the below link.