We've seen Mario make an appearance in the App Store and Google Play Store a couple of times over the years, not always to great success. In fact, it turns out that mobile games just might not be worth Nintendo's time anymore.
In an interview with Variety, Nintendo fellow and game designer Shigeru Miyamoto made it clear that mobile apps will not be a key focus for Nintendo going forward. Not that they ever really were. Instead, it appears that the company wants to focus on making games that actually make it the big bucks.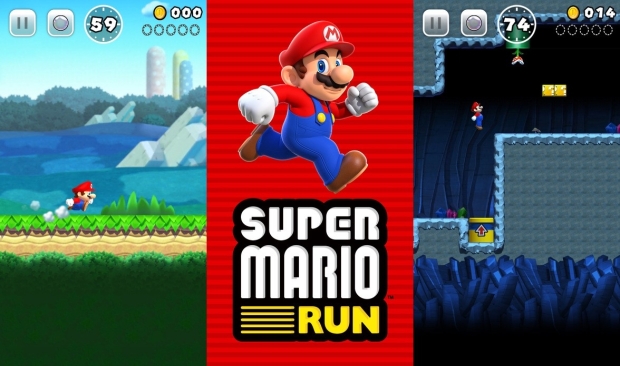 As an example, Mario Kart 8 apparently raked in a cool $3 billion to date, which isn't to be sniffed at. By comparison, Super Mario Run made $60 million in its first year while Mario Kart Tour generated $300 million since its 2019 release. It's easy to see why Nintendo might focus on games for its own platforms as a result.
In fact, that's a very Apple thing to do. Miyamoto says that Nintendo's core strategy is a hardware and software integration that creates an experience that might not be possible elsewhere. If that sounds familiar, it should - that's exactly how Apple works. It builds the iPhone and the operating system that runs on it, allowing for a level of integration that simply isn't possible on Android. For the most part, at least.
All of this is to say that Nintendo simply doesn't think that mobile games are where the money is. Miyamoto also suggested that building games for a "generic device" like the mobile phone makes it more "challenging to determine what that game should be." That might suggest that Nintendo prefers to rely on specific features of its own hardware, like the pointing device on the Wii, for example.
The legendary Nintendo game maker also suggested that mobile games could be a good gateway for new gamers, perhaps before they graduate to something else. We're sure Nintendo would like that to be a Switch,
At this point it's clear that Nintendo doesn't see much of a future for its games on mobile, but Mario is especially unlikely to make a return to your iPhone or Android phone. Thankfully there are plenty of talented developers out there building other games for us to play, with services like Apple Arcade offering plenty of options. Netflix is also trying its hand at gaming, with titles available under your existing Netflix subscription fee. Elsewhere, the App Store and Google Play Store are full of other options as well - whether you're looking for a free title or something more full-featured and AAA-rated.